WANTED:   COUNCIL REPORTER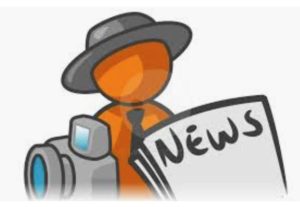 Looking for a "Council Reporter" to maintain this page to include pictures and descriptions of current and upcoming events and the posting of Council news and the recap of past events.  If interested or if questions, please email kofc@hnoj.org.
Churches of Rome
Over 50 people attended this very successful event held February 27th in the Good Samaritan Center at HNOJ.  The Council intends to conduct more of these type of presentations.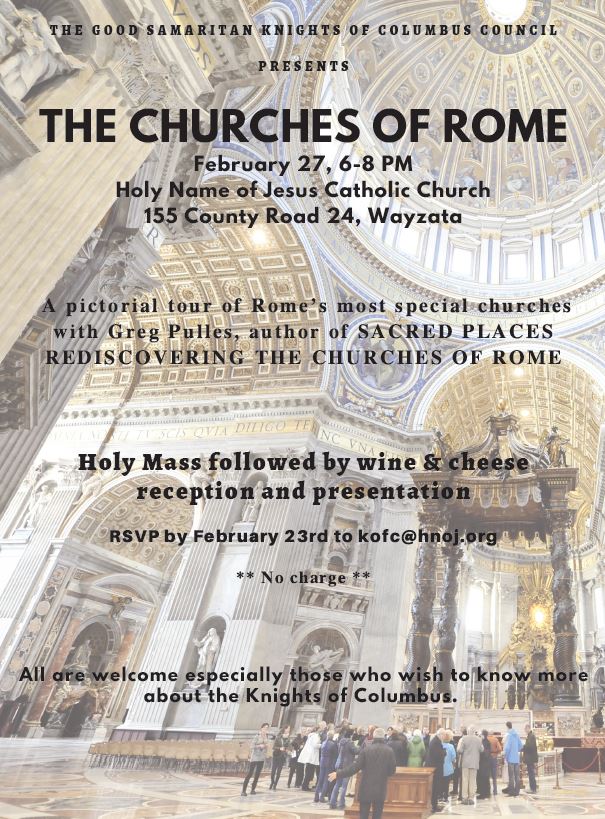 Free Throw Championships
The Local Council Competition
Our Council teamed up with the Wayzata Council in conduction their local competitions together on Saturday January 18th 2020 at the Ave Maria Academy in Maple Grove.  Here's a shot of the winners (all were winners)!   
District 53 Competition
The championship winners then went on to compete at the District Competition held on February 4th 2020 at the Good Shepherd School Gym in Golden Valley – hosted by the Good Shepherd KC Council.  The winners at the District displayed here: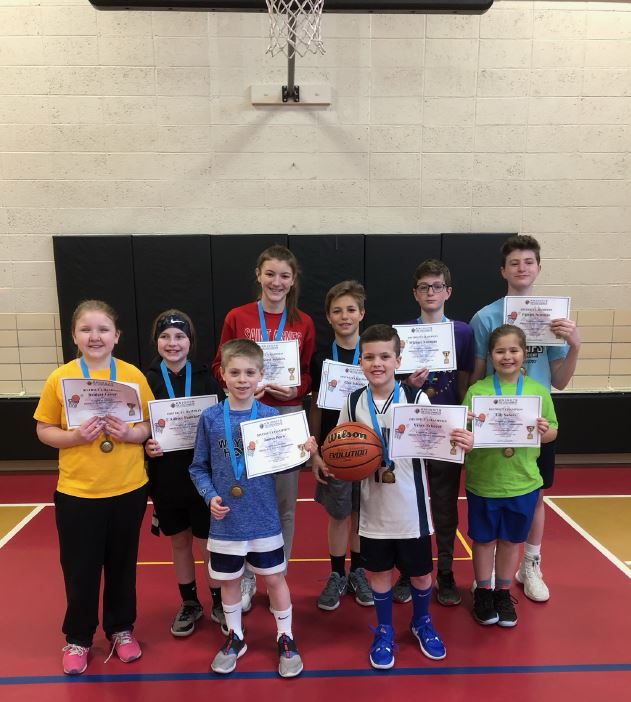 Region 8 Competition
Two contestants then went on to the Regional Competition held on February 15 at St Vincent De Paul School Gym in Brooklyn Park.
State Competition
The 2020 State Free Throw Contest scheduled for March 28 in St Cloud was cancelled due to the pandemic.   The contest hopefully will be scheduled once conditions are safe.