Supreme Office shared this earlier today & has asked that we share with Brother Knights their friends, families & local media. To read the full article please visit kofc.org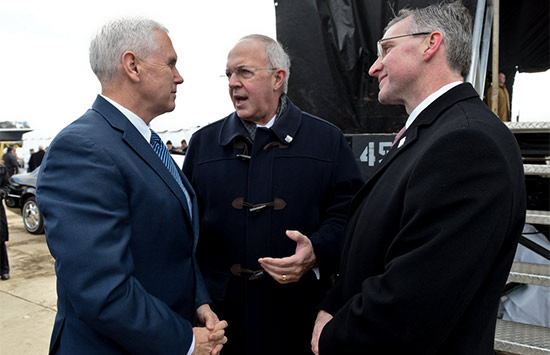 WASHINGTON — On Friday, Jan. 27, just days after the presidential inauguration, Vice President Mike Pence spoke to tens of thousands, including members of the Knights of Columbus, gathered to participate in the 2017 March for Life.
The event has taken place every January since 1974, on or near the anniversary of Roe v. Wade, the 1973 U.S. Supreme Court decision that legalized abortion throughout the nation.
The event kicked off with a rally sponsored by the March for Life Education and Defense Fund, which was born out of the grassroots movement that gathered on the first anniversary of Roe v. Wade.
At the rally, Vice President Pence, the highest ranking government official to attend the event during its 44-year history, said, "I am deeply humbled to be the first vice president of the United States ever to attend this event." On behalf of President Trump, he also thanked the attendees for their stand for life and their compassion for the women and children of America.
---