---

District Free Throw Competition   
Saturday  February 8th at 12:30 PM   
Good Shepherd School Gym
FREE THROW CHAMPIONSHIP OVERVIEW
The boy and girl winners of their local KC council competition in each of the 9 to 14 age brackets are now advancing to the District competition to be held February 8th at the Good Shepherd School Gym at 12:30 pm which is located at 145 Jersey Avenue South
Golden Valley.
Winners of the district will then advance to the regional competition to be held in February; the date and location to be determined. And finally, winners of the regional will advance to the state competition to be held on March 28th at the NEW Tech High School, 4200 33rd Street South, St. Cloud.
The Knights of Columbus Free Throw Championship is sponsored annually, with winners progressing through local/council, district, regional and state competitions. International champions are announced by the K of C international headquarters based on scores from the state-level competitions. All boys and girls 9 to 14 years old are eligible to participate and will compete in their respective age divisions. Last year more than 120,000 sharpshooters participated in over 3,600 local competitions.
Age eligibility is determined by the age of the contestant on January 1st, 2020. Parental/guardian consent is required.  Proof of age is required – have it available especially at the District and State events.
The Knights of Columbus is an international Catholic family fraternal service organization with over 1.8 million members in 15,000 local councils. Last year, Knights donated over 70 million volunteer hours and $167.5 million to charitable and benevolent causes, sponsoring projects to benefit their church, councils, communities, culture of life, families and youth.
---
The Churches of Rome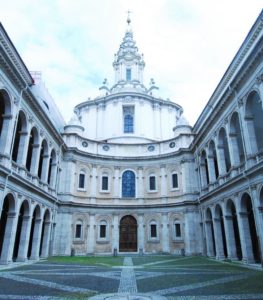 A Pictorial tour of Rome's most special Churches
With Greg Pulles, author of SACRED PLACES
REDISCOVERING THE CHURCHES OF ROME
February 27, 6-8 PM, 2020
Holy Name of Jesus Catholic Church
155 County Road 24, Wayzata 
6:00 pm Mass
6:30 pm Wine & Cheese Reception
7:00 pm Presentation
 RSVP by February 23rd  to kofc@hnoj.org
All are Welcome – especially those  wanting to know more about the Knights of Columbus.