Welcome to the Good Samaritan Knights of Columbus Council
Medina MN – 13096 – Star Council 2016
Help Be the Difference & Join the Knights of Columbus!
WHY ARE WE CALLED THE KNIGHTS OF COLUMBUS?
Fr. McGivney viewed Christopher Columbus as the first Catholic emigrant and the flag bearer of righteous Catholic causes.
WHO ARE THESE MEN THEY CALL KNIGHTS OF COLUMBUS?
Since the founding of the Knights of Columbus in 1882, a number of reputable men have joined the Brotherhood. A few of them are included in the video found below. What's stopping you from joining our council / order of the Knights of Columbus to join into the ranks of such influential men as these?
WHAT ARE THE KNIGHTS OF COLUMBUS ALL ABOUT?
Known as the four degrees: Charity, Unity, Fraternity, Patriotism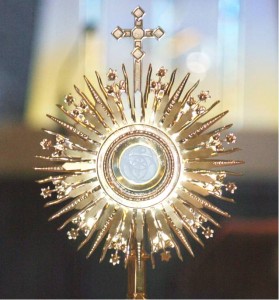 Join your Brother Knights  every Friday at 8 pm for an hour of Adoration in the Holy Name of Jesus Adoration Chapel.
Other Items of Interest