WELCOME to Our Star Council!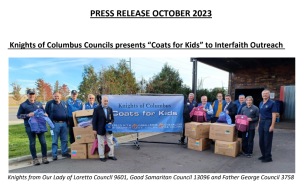 On Tuesday October 17, three Knights of Columbus Councils gathered at Interfaith Outreach and Community Partners in Plymouth to deliver 96 new coats. Every fall, before the cold weather sets in, the Knights run their annual "Coats for Kids" program which has distributed over a million new winter coats to children in need throughout the US and Canada since it began in 2009.
The Knights partner with Interfaith Outreach since it is uniquely positioned here in the west Metro to get the coats in the hands of families that need them. Kevin Ward, Interfaith's Executive Director, says "While we often hear about people in urban cities struggling with poverty, the invisible struggles of people living in our local western suburbs is not as well understood."


** Scroll down to see pictures from some of our recent activities.**
2022-2023 Council Events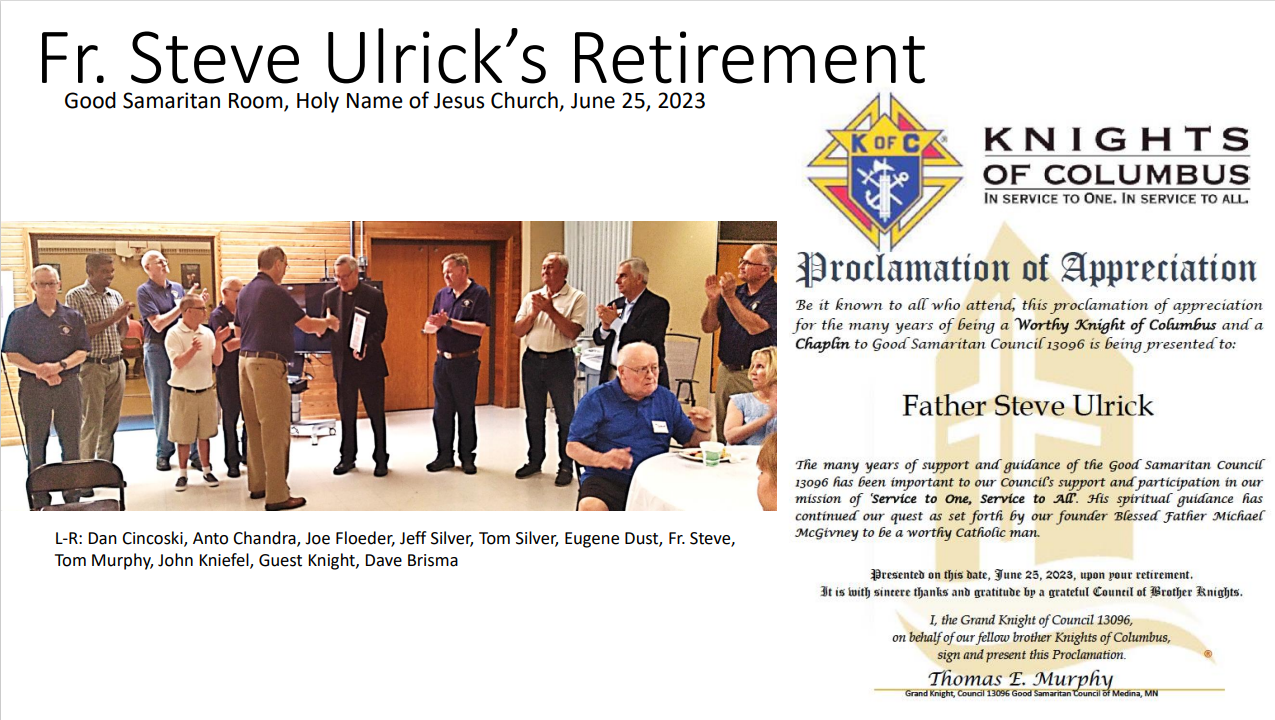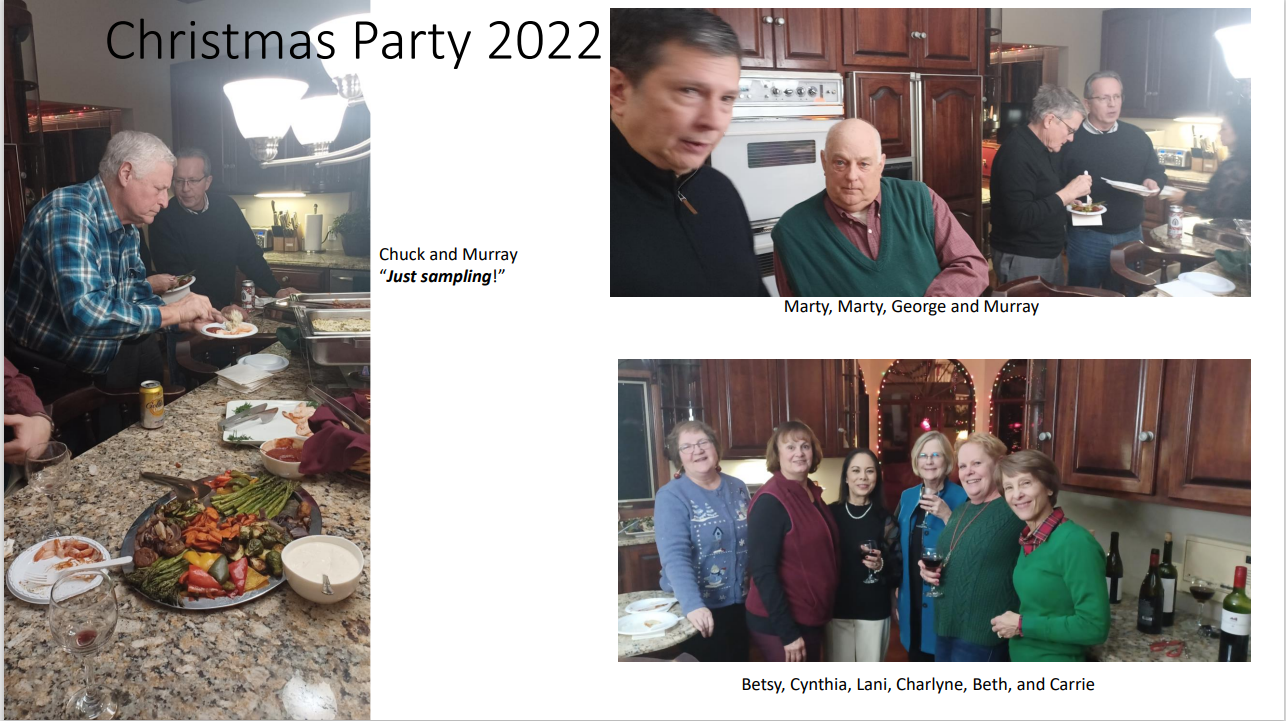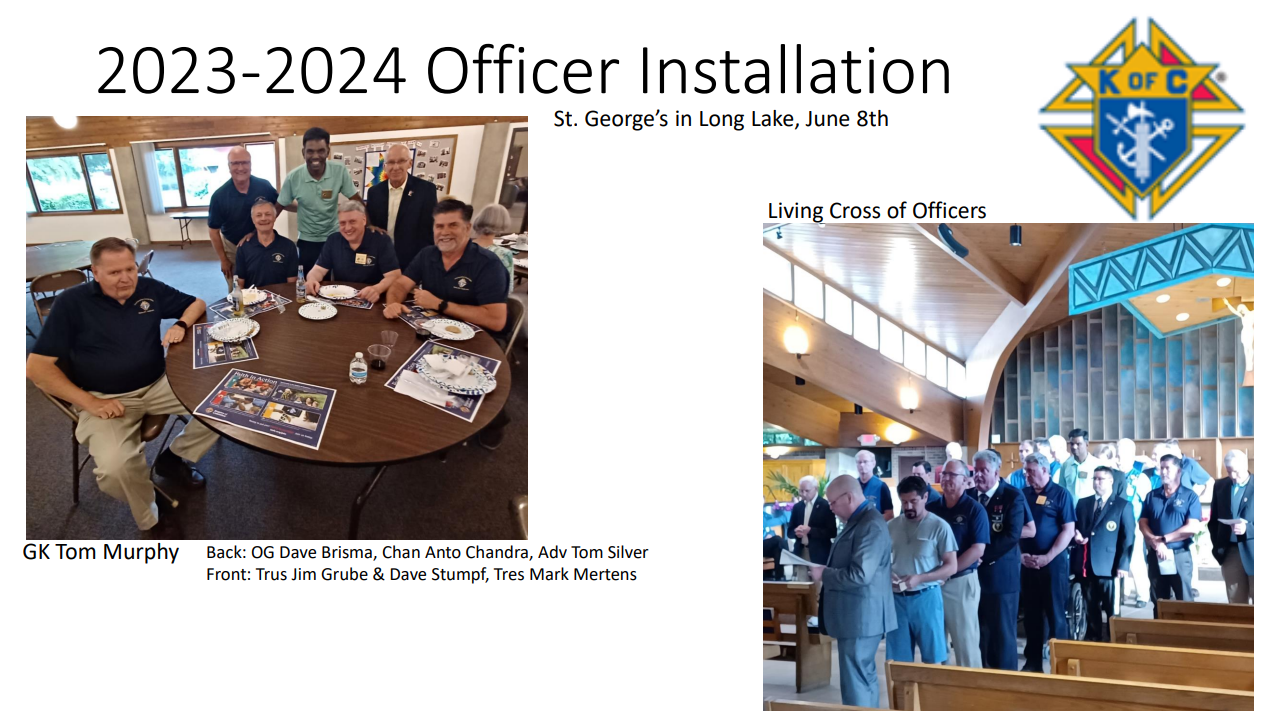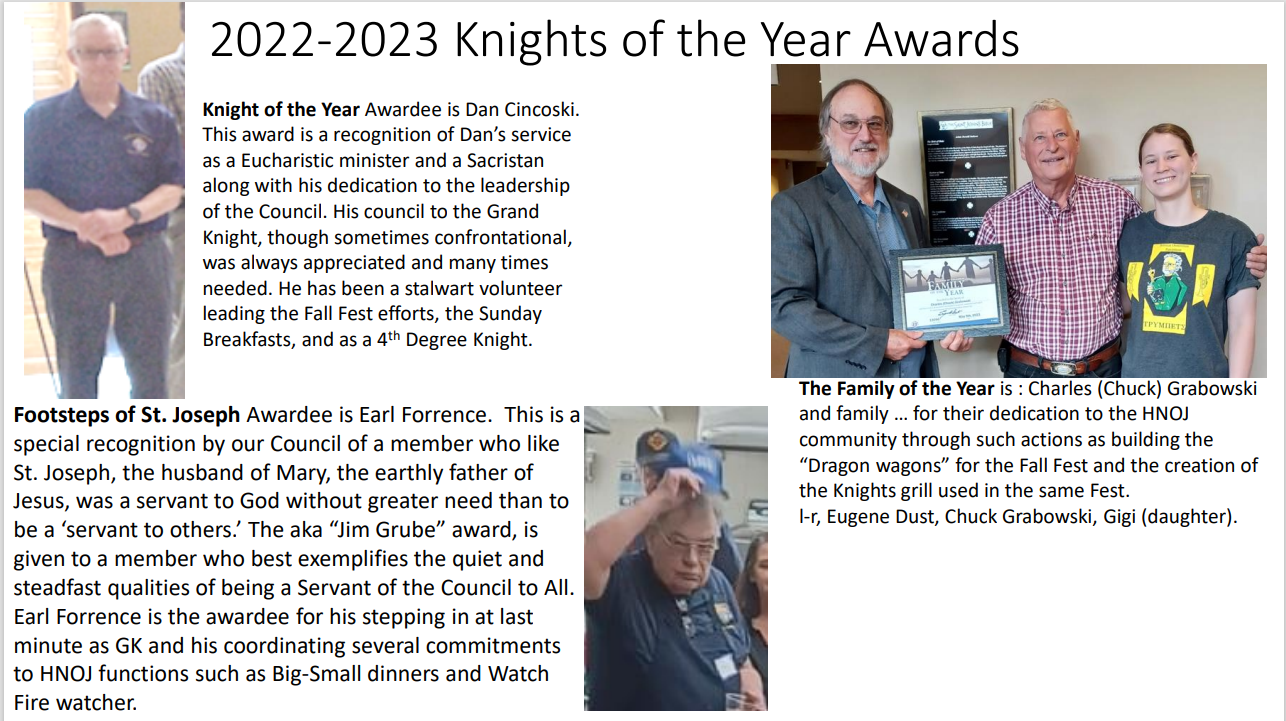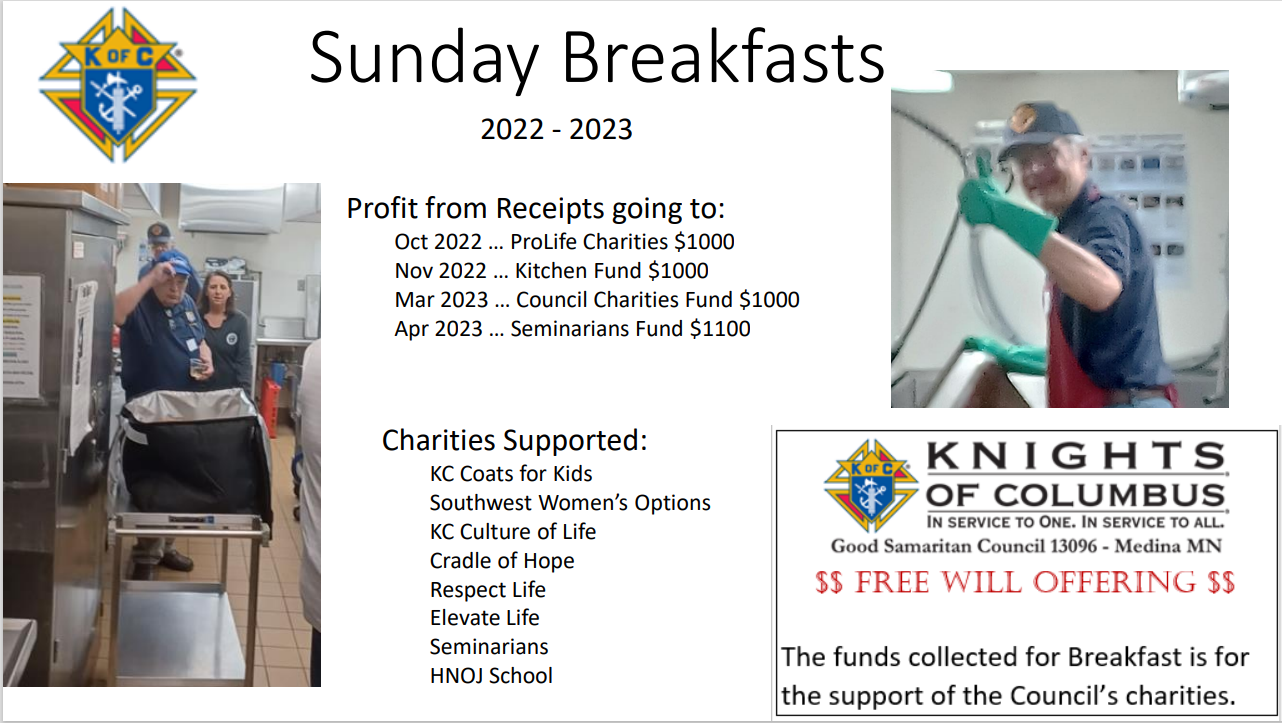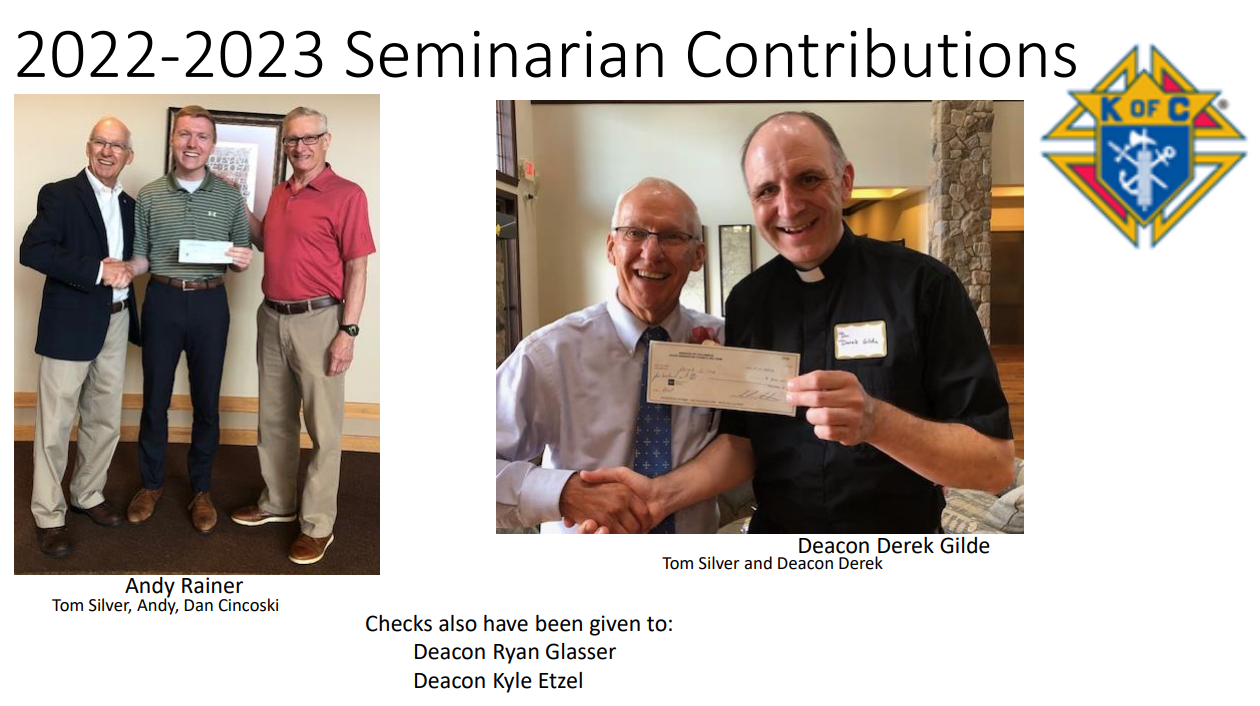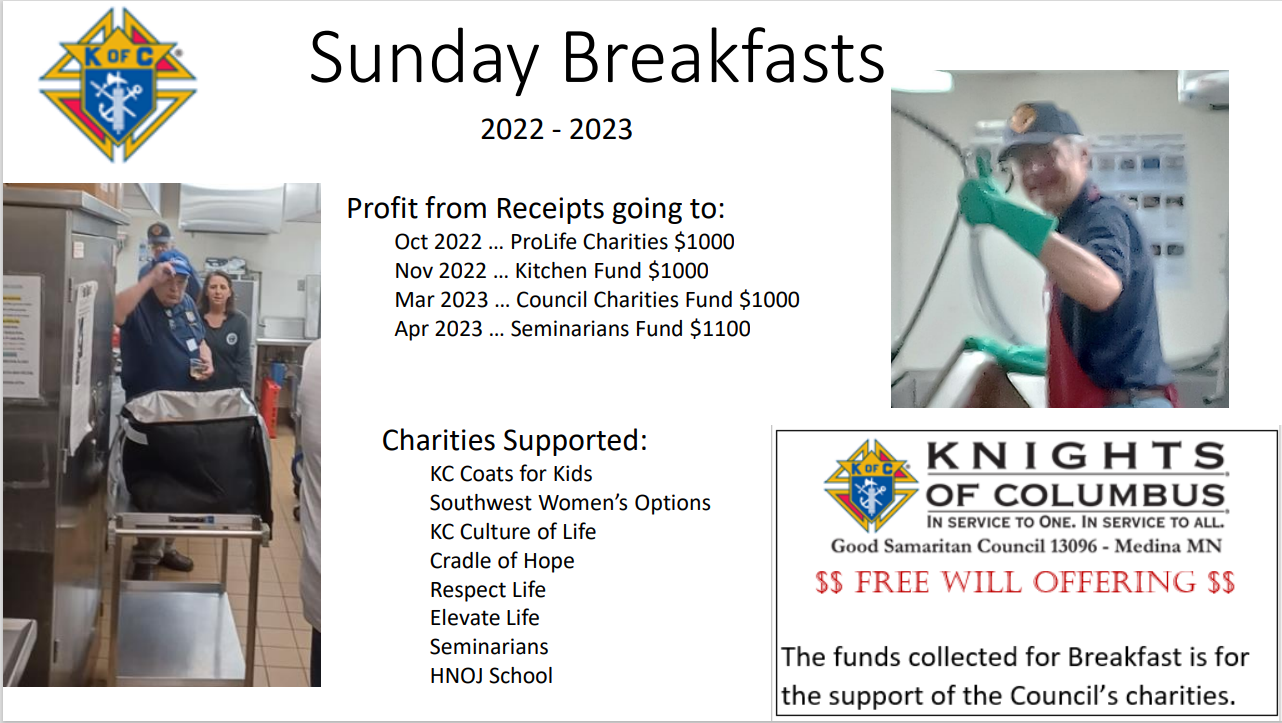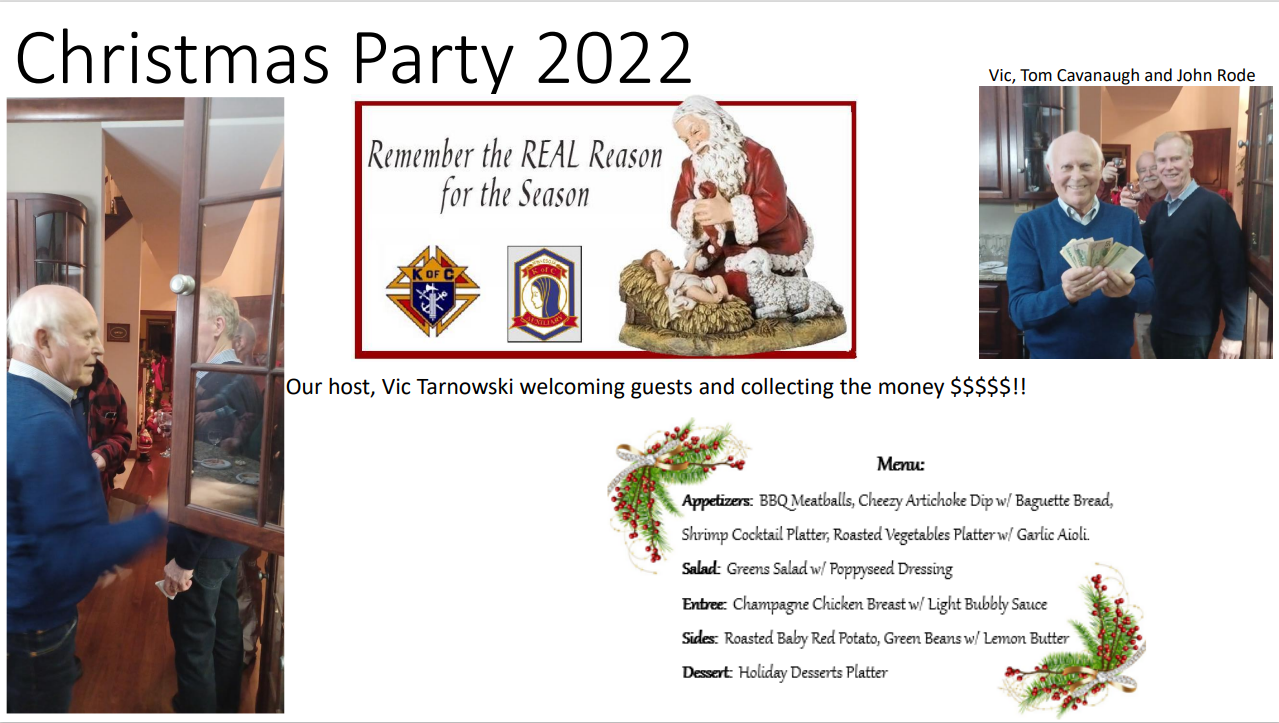 Annual Council Christmas Party!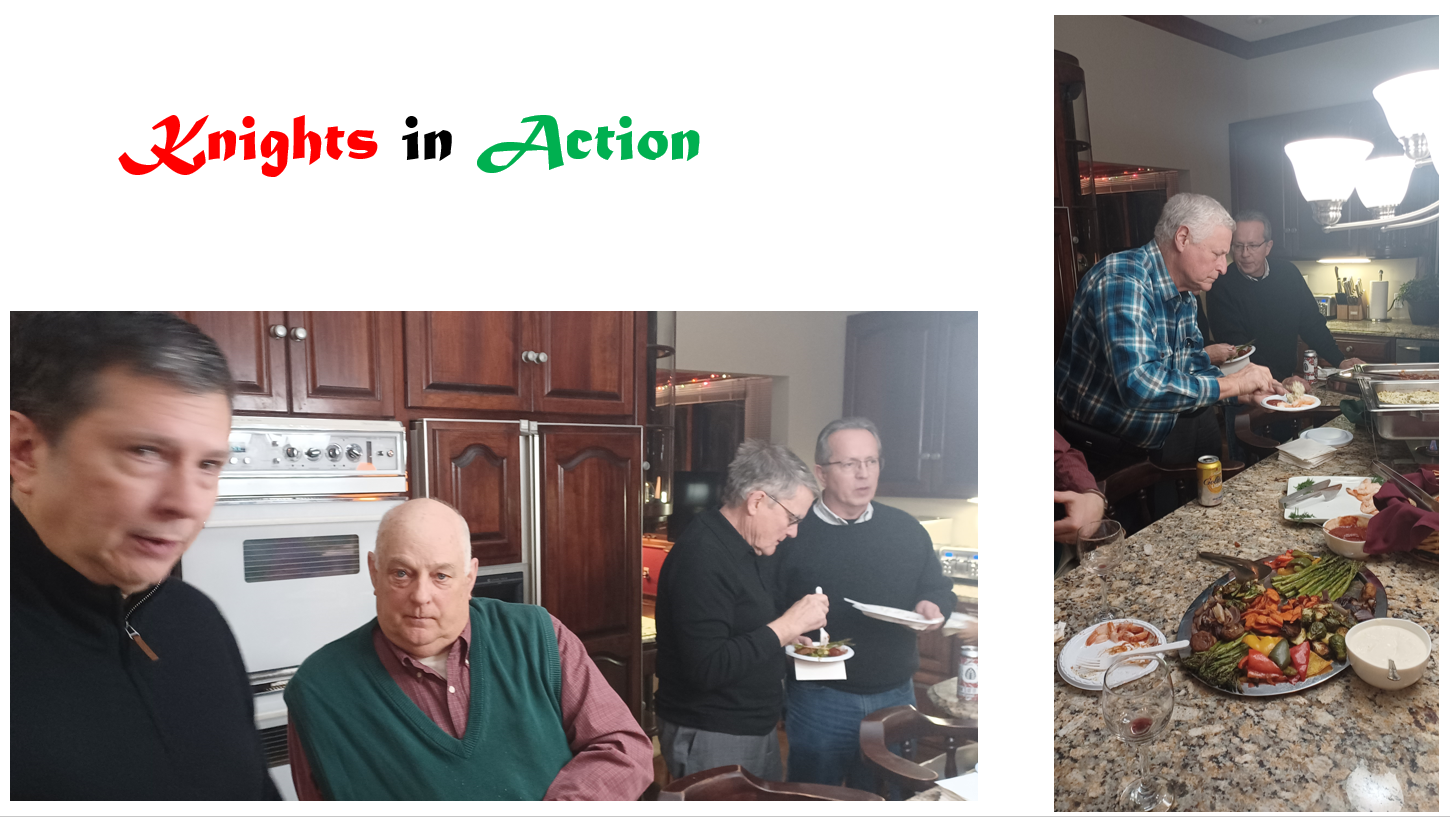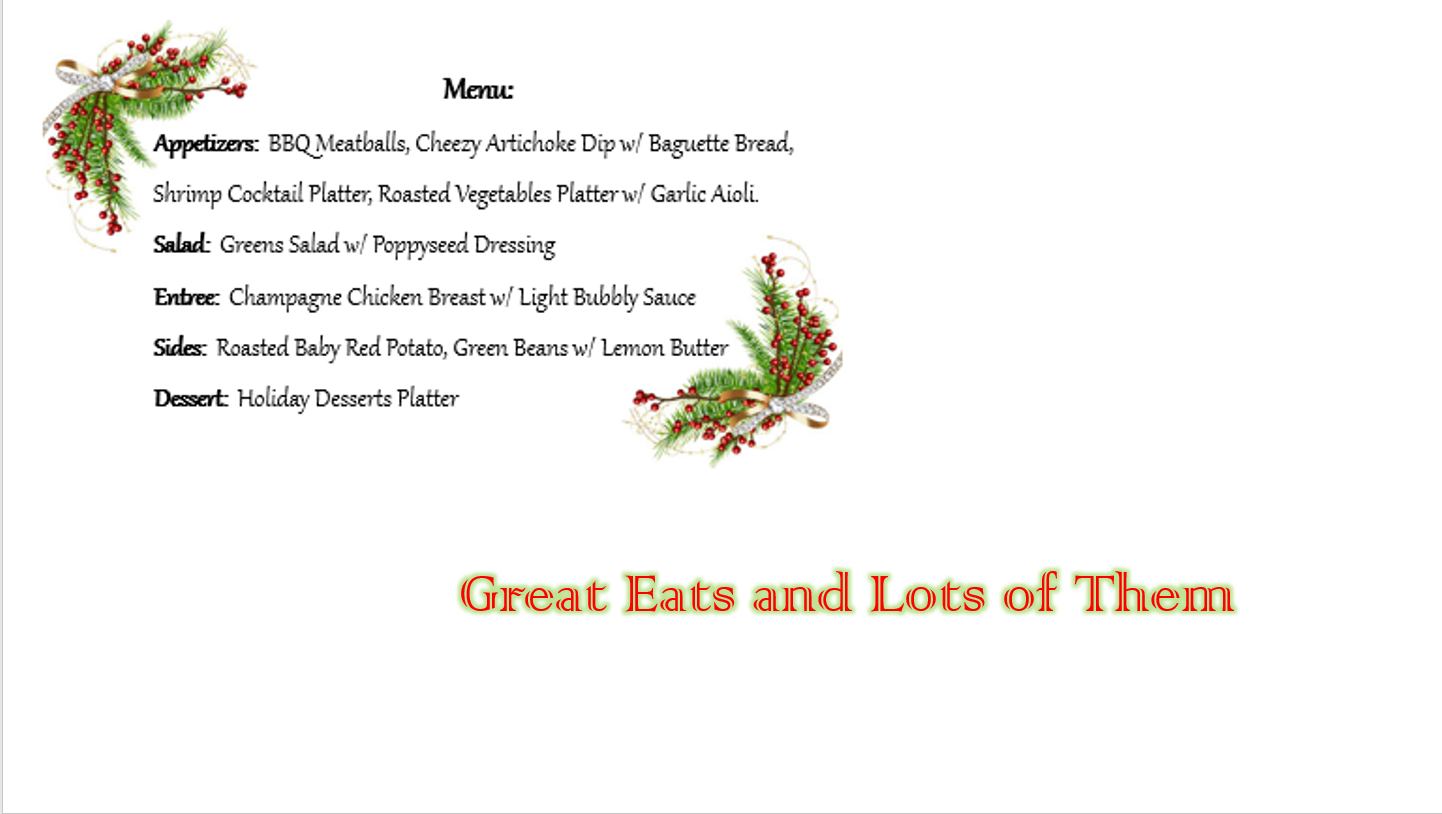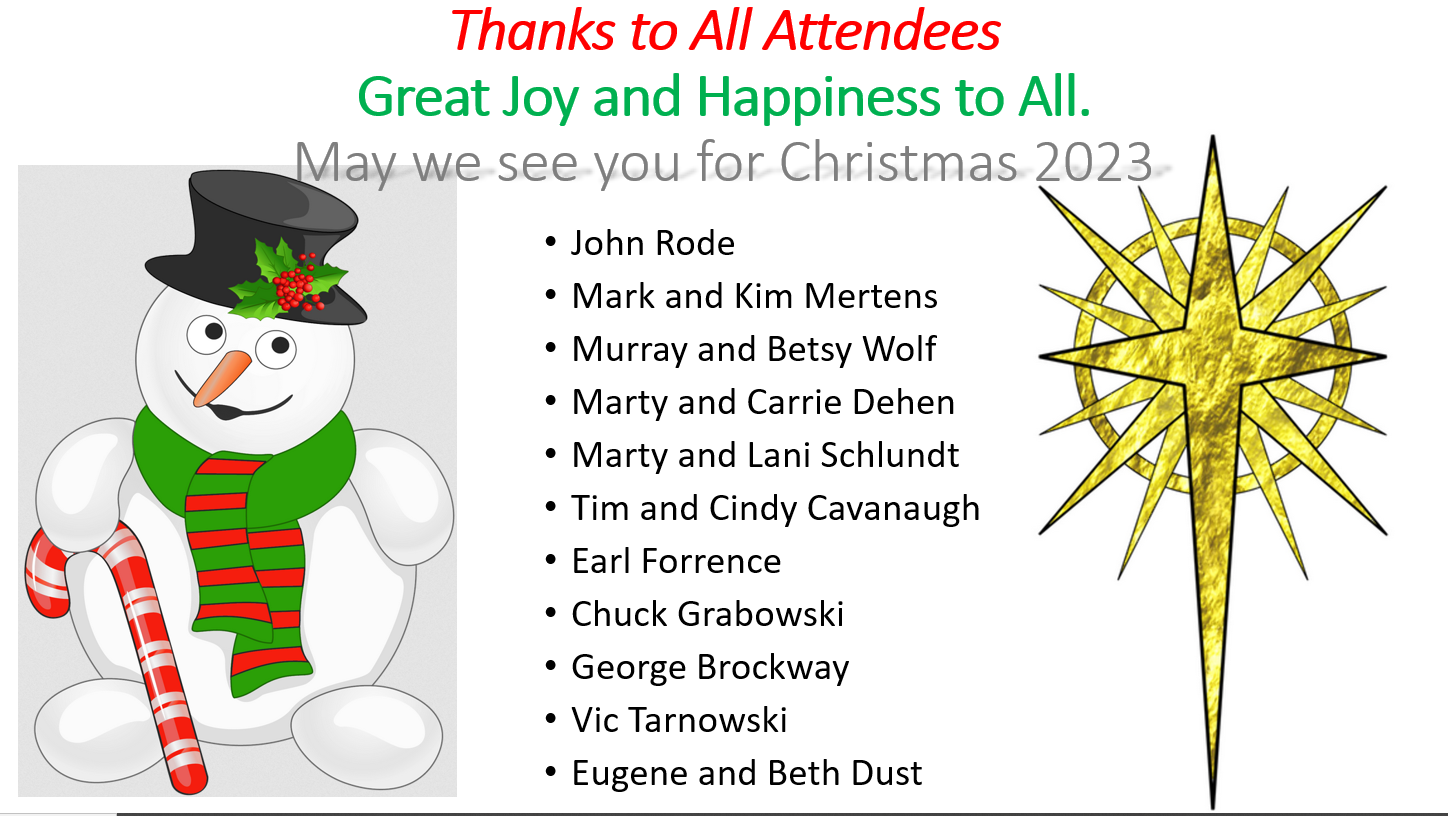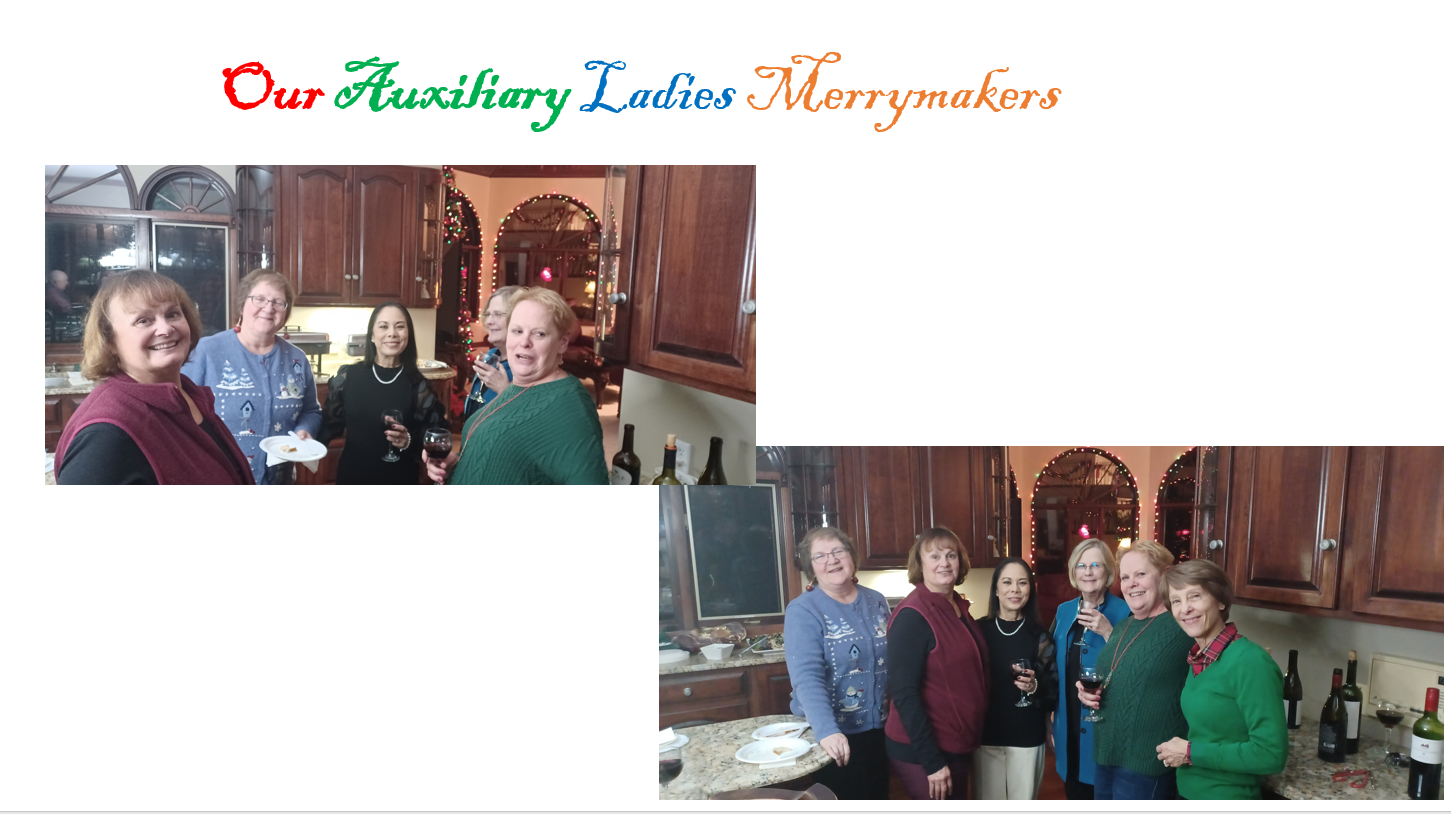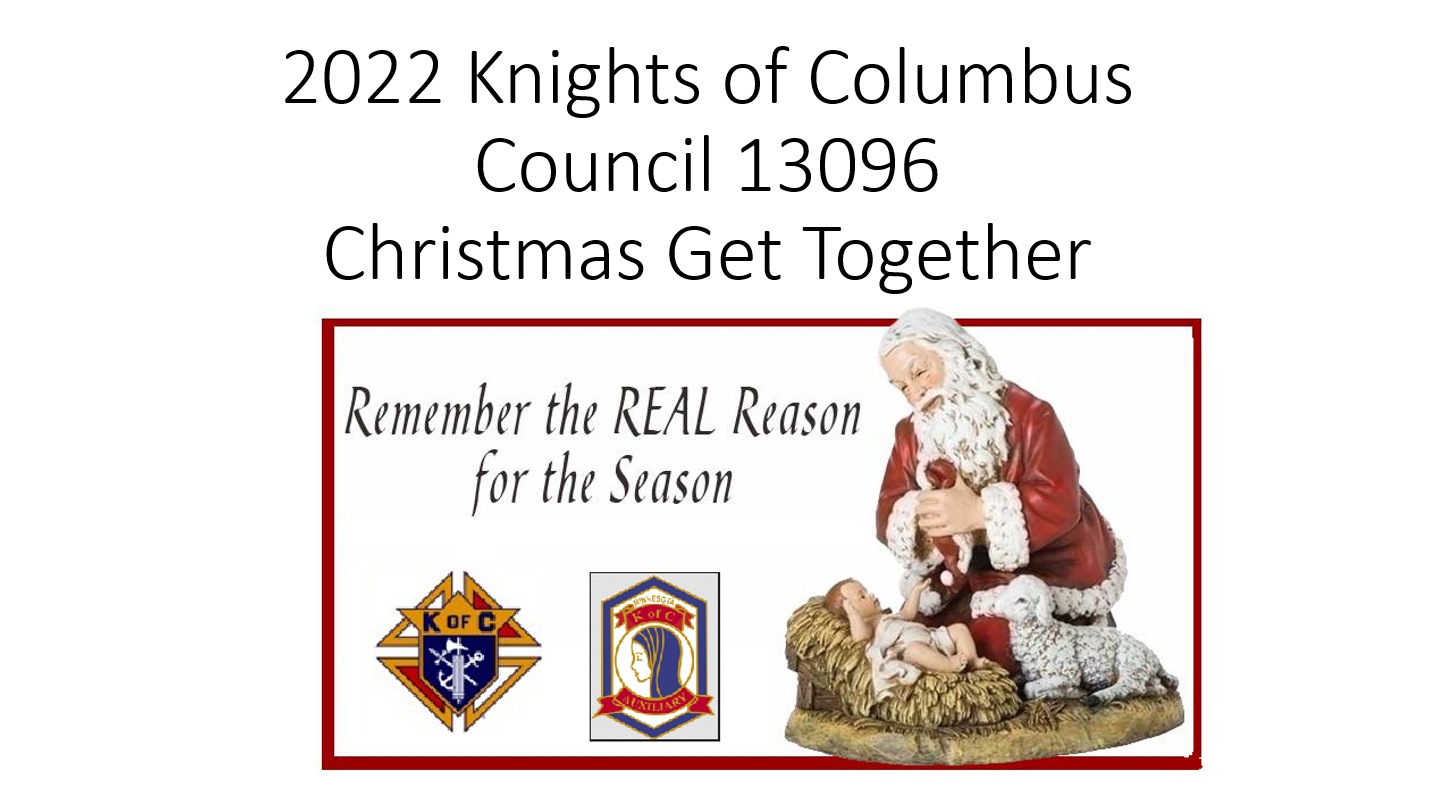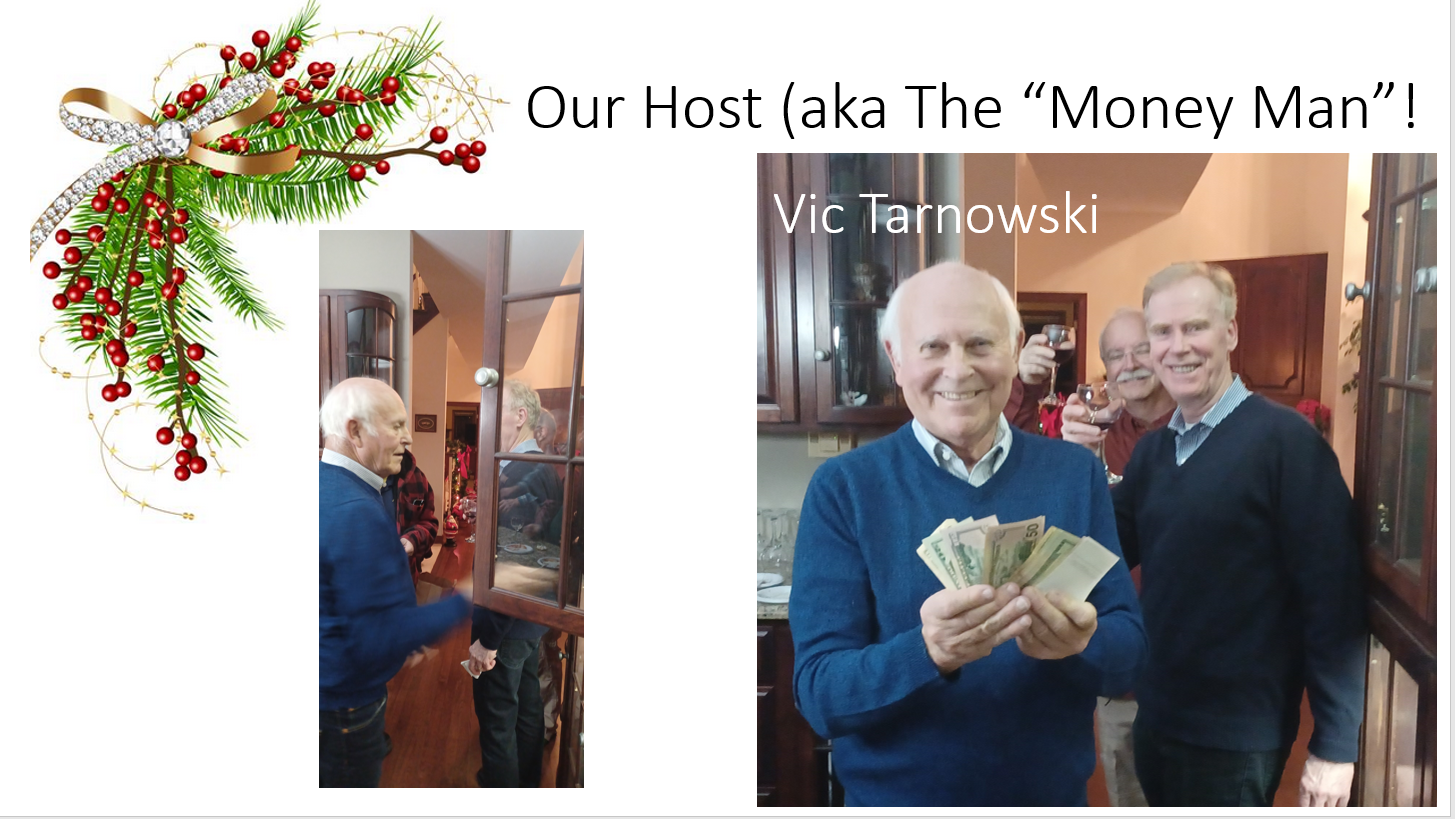 Supporting Southwest Women's Options
We donated $500.00 from our Pro-Life breakfast fund to Marie Ziesmer at Southwest Options for Women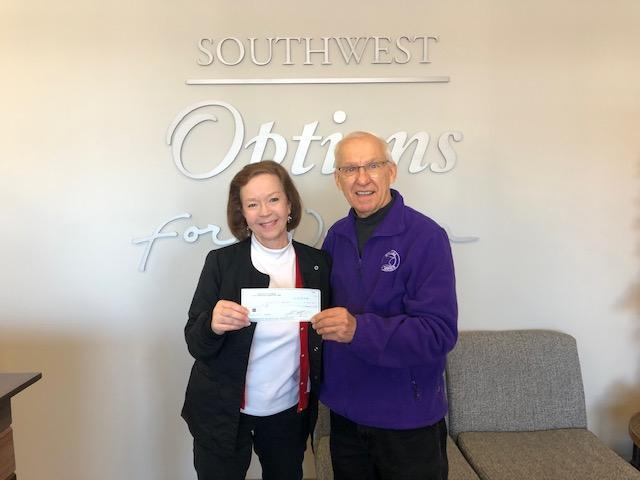 Supporting our Priest and Seminarians is a Top Priority!
Below, Council Officer Tom Silver presents Seminarians  Derek Gilde, Ryan Glasser and Kyle Etzel with RSVP checks (Year 2022).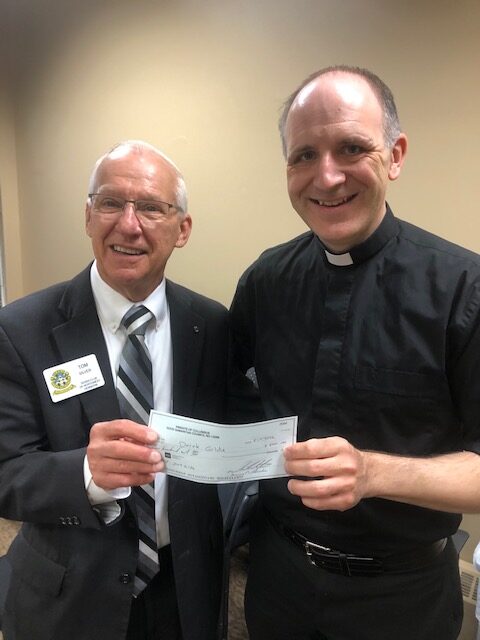 Read more about the Refund Support Vocation Program (RSVP) by clicking HERE.
---
Awarded at the 2022 KC State Convention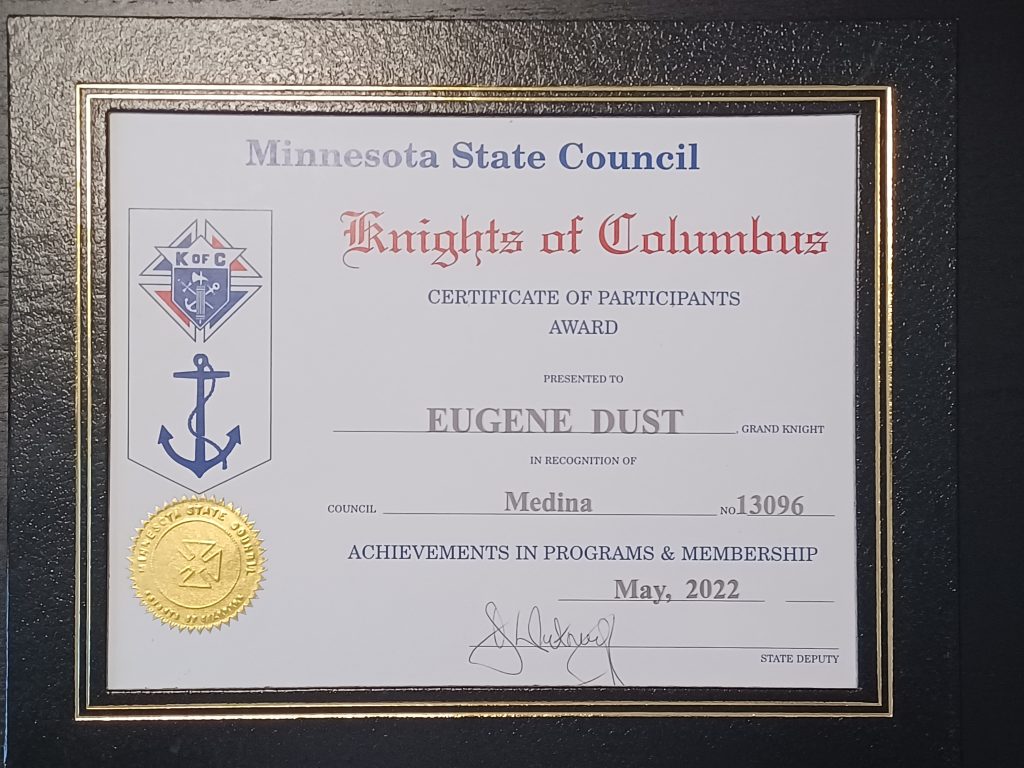 ---
Pancake Breakfast
March 13th, 2022
Lots of Pictures!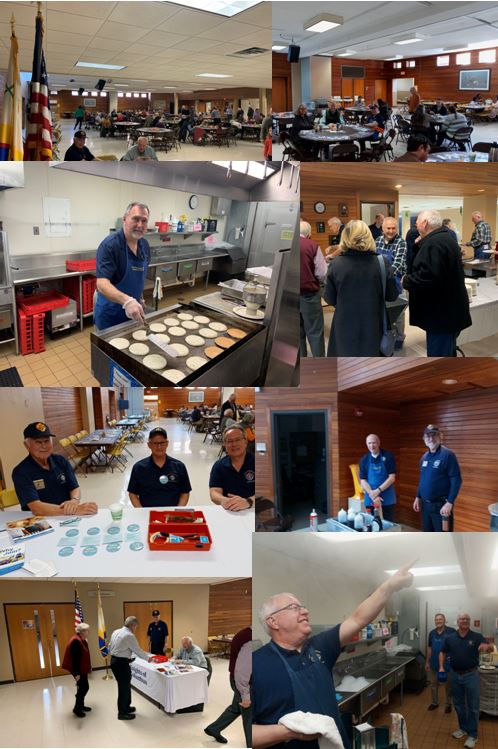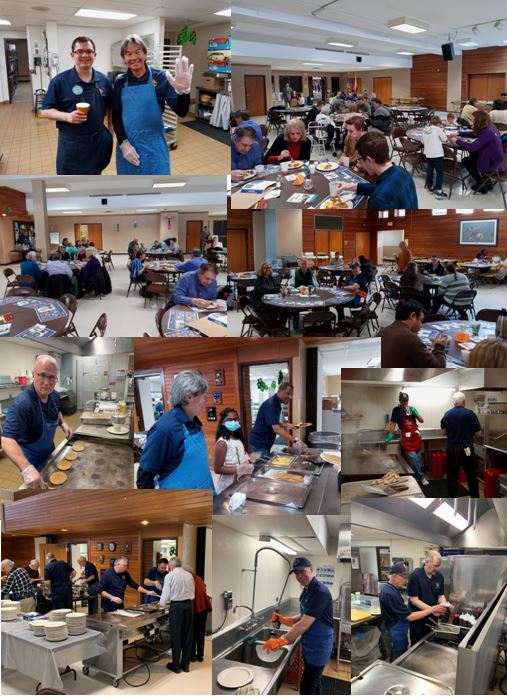 ---
Annual Council Christmas Party!
January 11th, 2022
A Fun Time!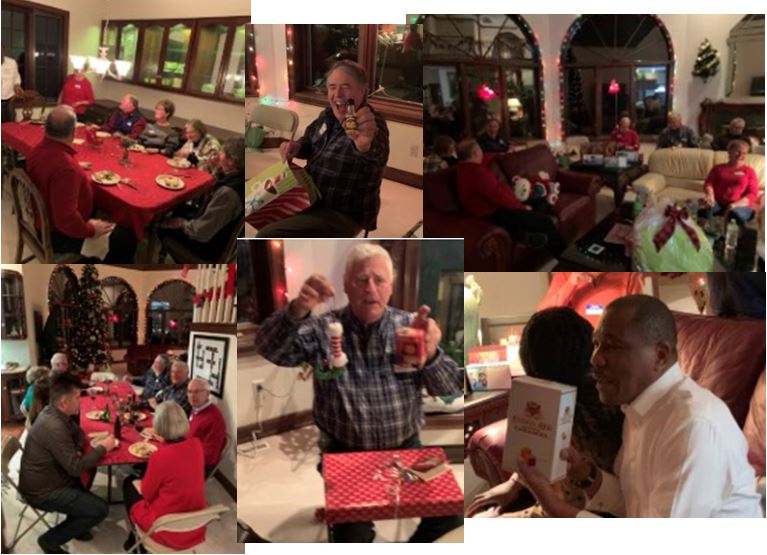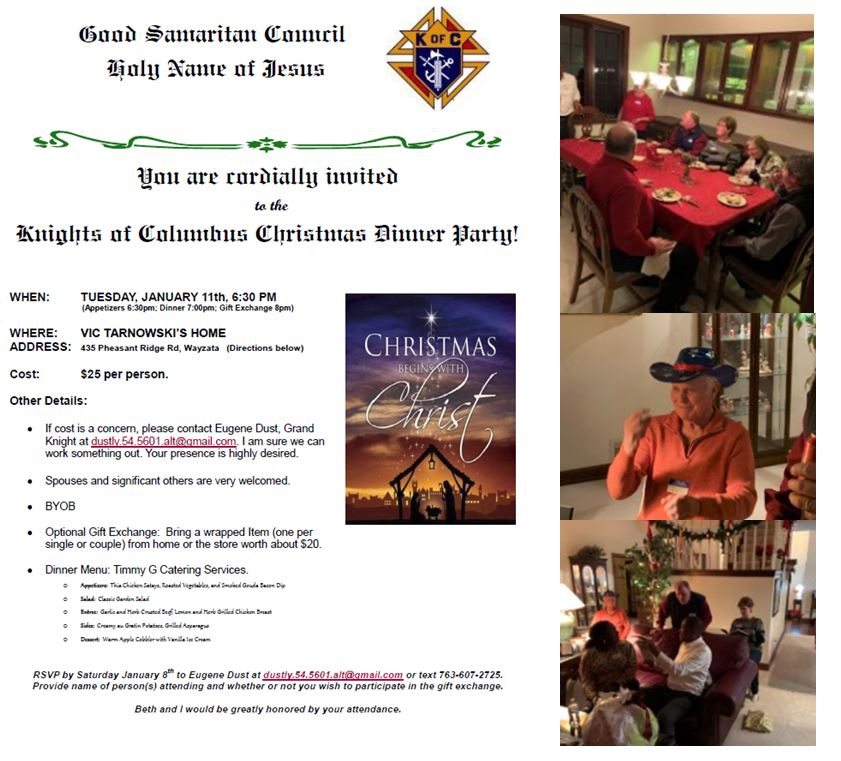 ---
1st Friday Rosary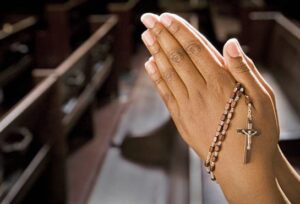 The Good Samaritan Council Starts a New Tradition!
The Good Samaritan Council is partnering with the West Suburban Grief Coalition (WSGC) and the Holy Name of Jesus Seniors and Soul Sisters to sponsor a new tradition at Holy Name, the recitation of the Rosary before First Friday Masses.  We will begin this new tradition on May 7th when we lead the recitation of the Rosary before the 8:00 AM Mass. 
Knights and Ladies!  We're counting on you to lead the Rosary!
See more details  HERE
---
JOIN US!
Do you want to talk with one of us before joining?  Just email

[email protected]

and someone will get back with you.
Do you want to join now?   Click HERE and be sure to enter council number 13096 to be assign to our Council.