WELCOME to Our Star Council!
---
Financial Success under Most Any Circumstance 
The Knights of Columbus 
November 9th, 7:00 PM
An Online Zoom Presentation 
With Industry Leader Van Mueller
Van will ask some compelling questions that will help you clarify how to achieve financial and retirement success. Here are a few examples.
How can you maximize your social security?
Do you prefer to build a legacy for your family and business or the Internal Revenue Service?
If there was a way to reduce or eliminate the income tax liability on your IRA or 401K, when would you want to know about it? Before or after they charge the tax?
Can you build a wonderful retirement income if interest rates remain at zero and the stock market offers zero return for a decade?
      Pre-Register for this event by Clicking Here
      Or register by emailing your request to billjswing@frontiernet.net.
 Include your name, email, city, zip code, phone, & parish.
You'll receive a Zoom link to the webinar after registering.
---
Councils Donate Hundreds of  "Coats for Kids" to Interfaith Outreach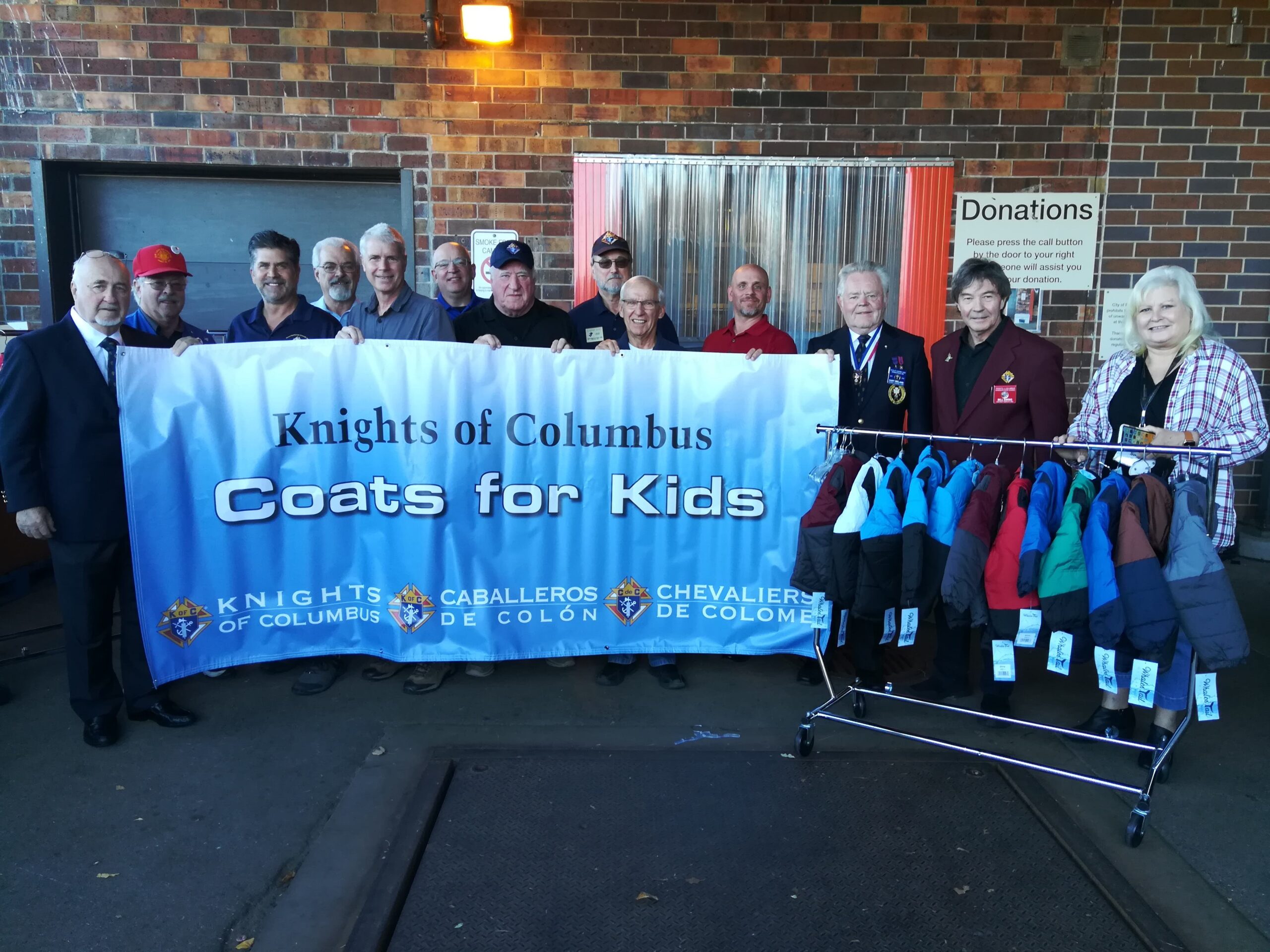 On an unseasonably warm day on Monday October 18th, knights from the Good Samaritan Council along with the four other councils in KC District 53 (Wayzata #3758, Loretto #9601, Long Lake #12293, Golden Valley #13506) gathered at Interfaith Outreach and Community Partners  and donated over $5,000 worth of coats – 216 brand new coats acquired through the Knights of Columbus "Coats for Kids" program and several other "like new" coats from St Thomas the Apostle parish, a parish associated with the Loretto Council.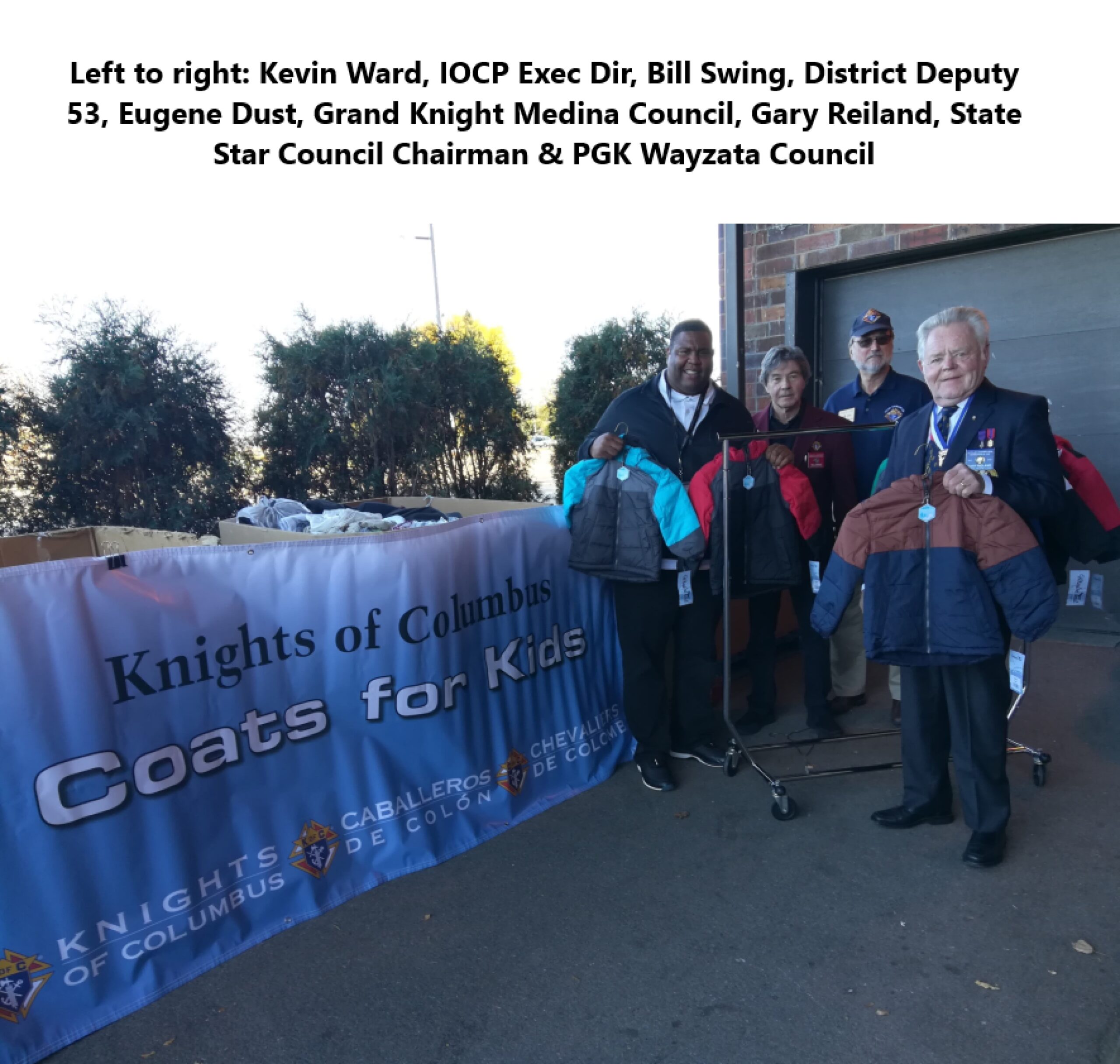 Understanding the difficulty of getting coats into the hands of the kids in the suburbs that need them, the councils partnered with Interfaith Outreach, an organization that's been serving the critical needs of people in the western suburbs for over 40 years. Kevin Ward, Interfaith's Executive Director, says "While we often hear about people in urban cities struggling with poverty, the invisible struggles of people living in our local western suburbs is not as well understood." 
---
Knights having fun at the Elevate Life Golf Tournament
July 2021
RSVP CHECK PRESENTED TO SEMENARIAN KYLE ETZEL
Tom Silver along with his son, Jeff Silver, and Dan Cincoski presented a RSVP check to Seminarian Kyle Etzel on Sunday, July 4th.  
Read more about the Refund Support Vocation Program (RSVP) HERE 
---
District Officers Installed at Ss. Peter & Paul in Loretto
 The 2021 – 2022 District Officers were installed on Thursday June 24th at Ss. Peter & Paul in Loretto.  Read more about it on our NEWS page HERE.
---
June 10th Awards-Social Draws Large Crowd
A fun time had by all!  Read all about it and see the photos on our NEWS page.  
---
RSVP CHECK PRESENTED TO SEMENARIAN DEREK GILDE
Good Samaritan Council member Tom Silver presents RSVP check to Seminarian Derek Gilde on Sunday, May 16th.  Tom says that Derek was very appreciative of the check and will use the money for expenses relating to his upcoming trip to Omaha this summer for  further studies on prayer!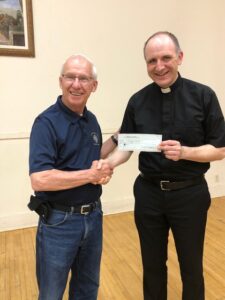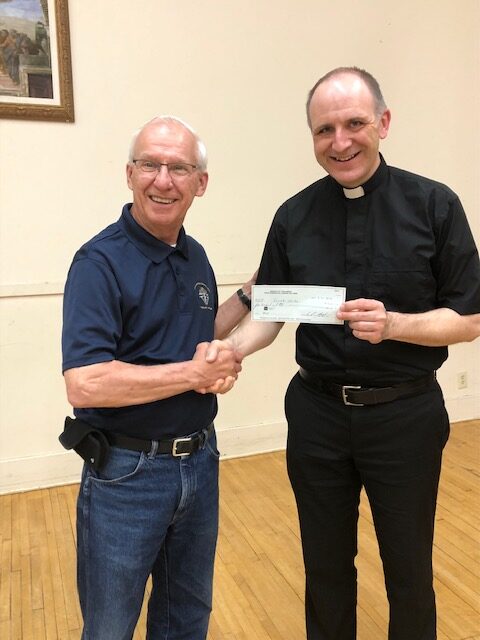 ---
1st Friday Rosary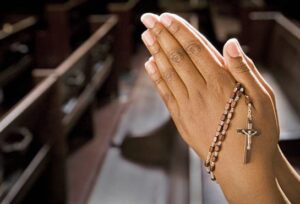 The Good Samaritan Council Starts a New Tradition!
The Good Samaritan Council is partnering with the West Suburban Grief Coalition (WSGC) and the Holy Name of Jesus Seniors and Soul Sisters to sponsor a new tradition at Holy Name, the recitation of the Rosary before First Friday Masses.  We will begin this new tradition on May 7th when we lead the recitation of the Rosary before the 8:00 AM Mass. 
Knights and Ladies!  We're counting on you to lead the Rosary!
See more details  HERE
---
Our Knights & Ladies in Action…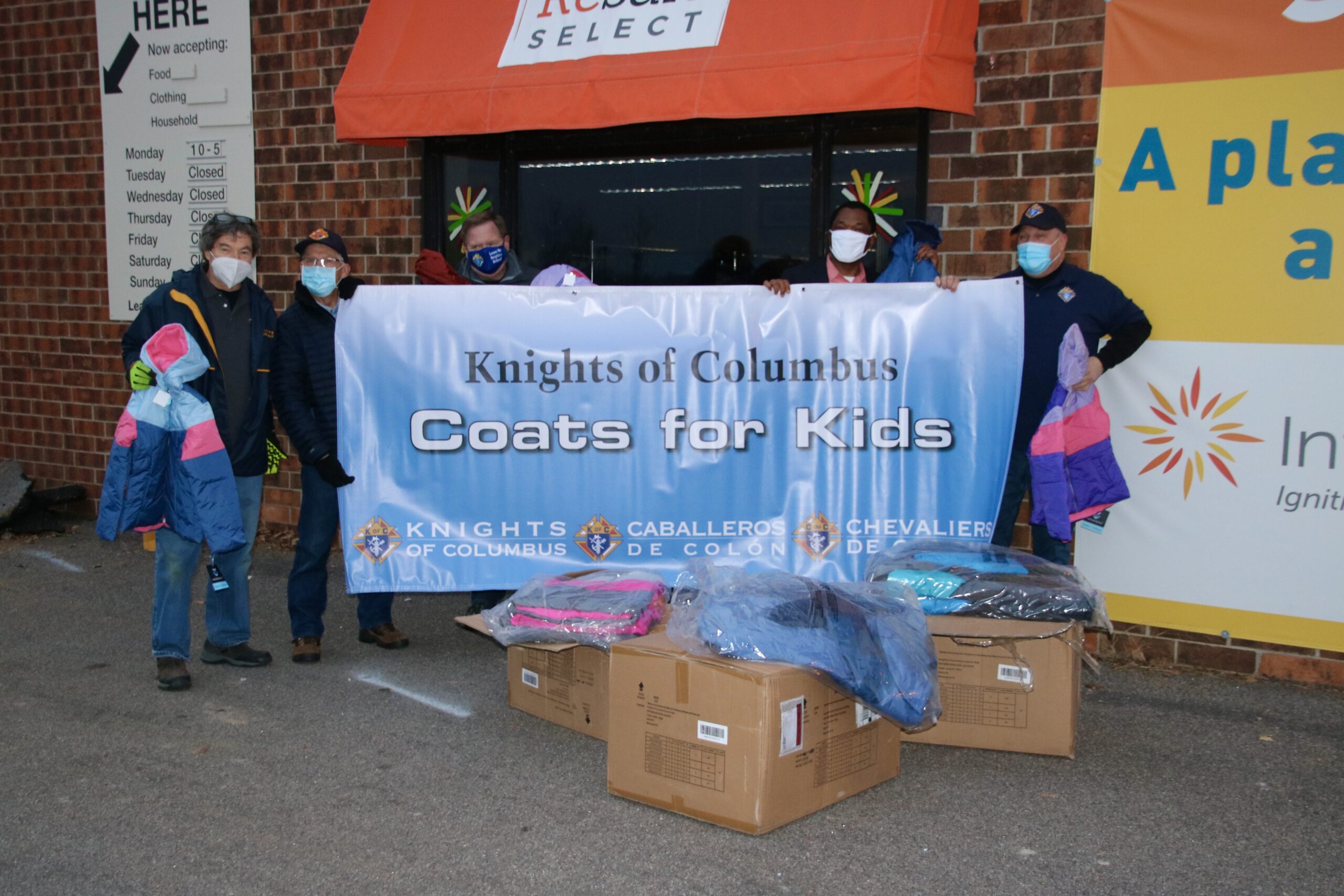 Coats for Kids Presentation to Interfaith Outreach & Community Partners Dec 2020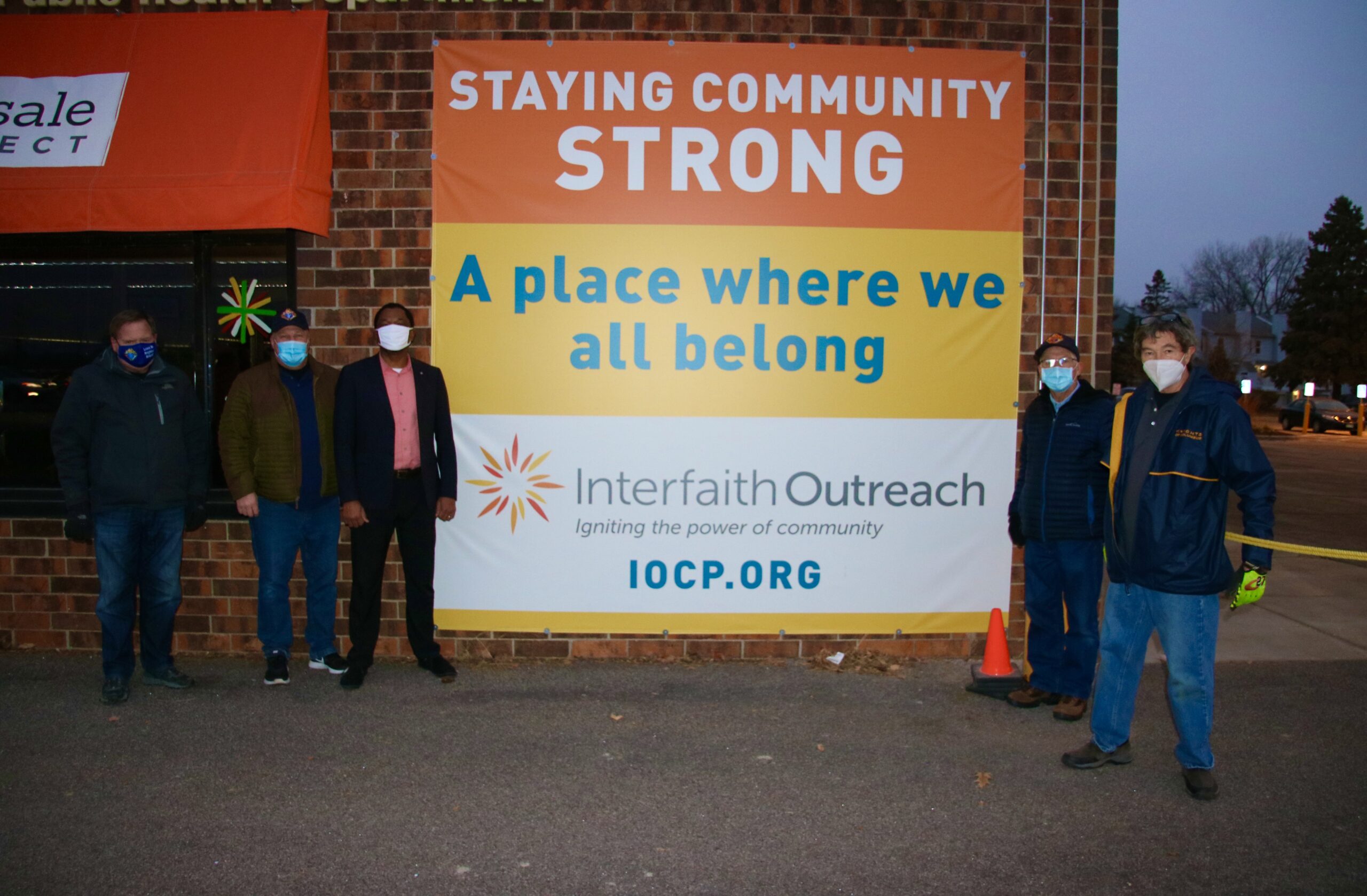 Knights in Partnership with Interfaith Outreach & Community Partners Dec 2020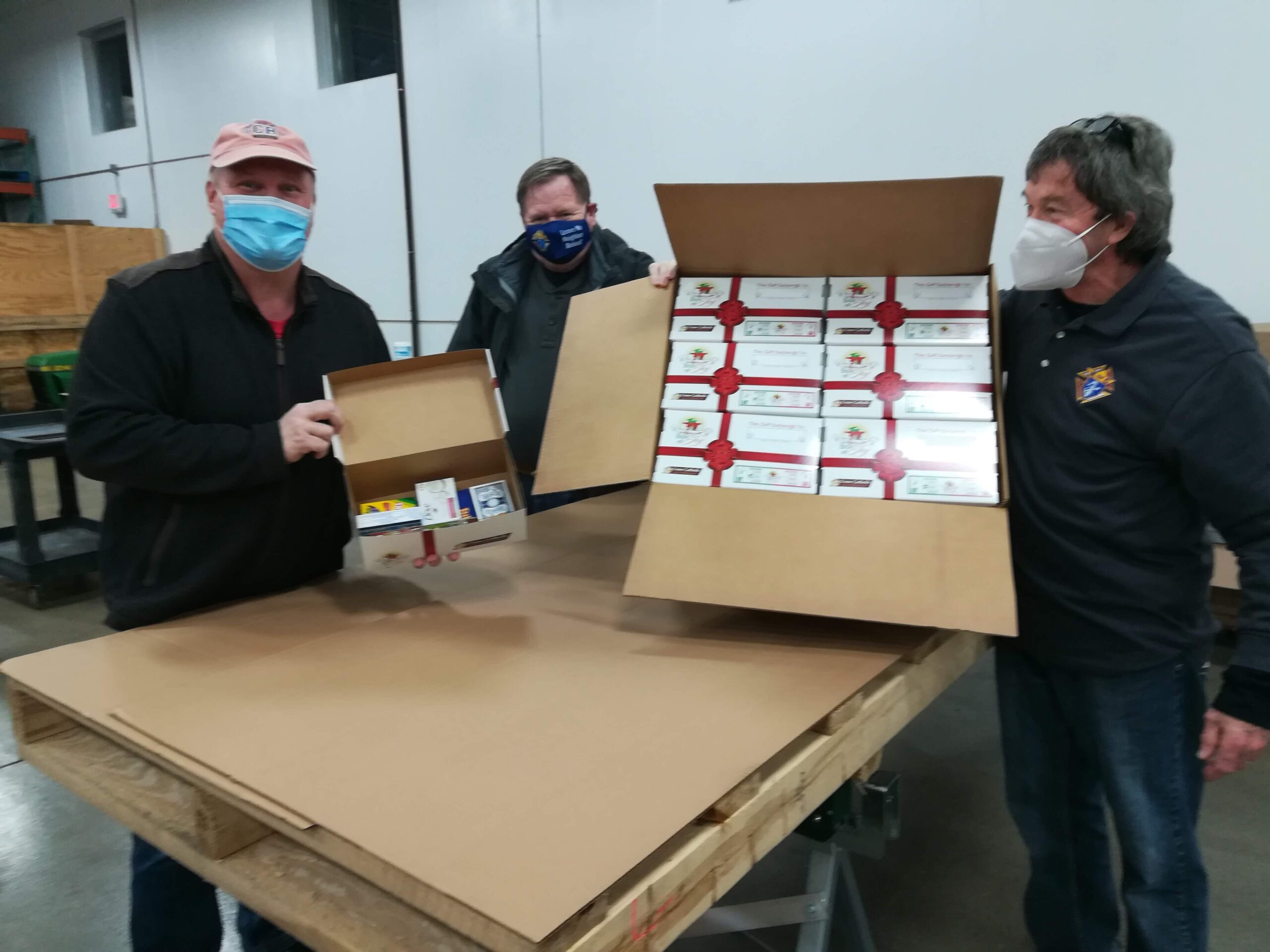 14 Knights & Ladies Completing 150 "Boxes of Joy" - Hosted by member Mike Kelly, Nov 2020.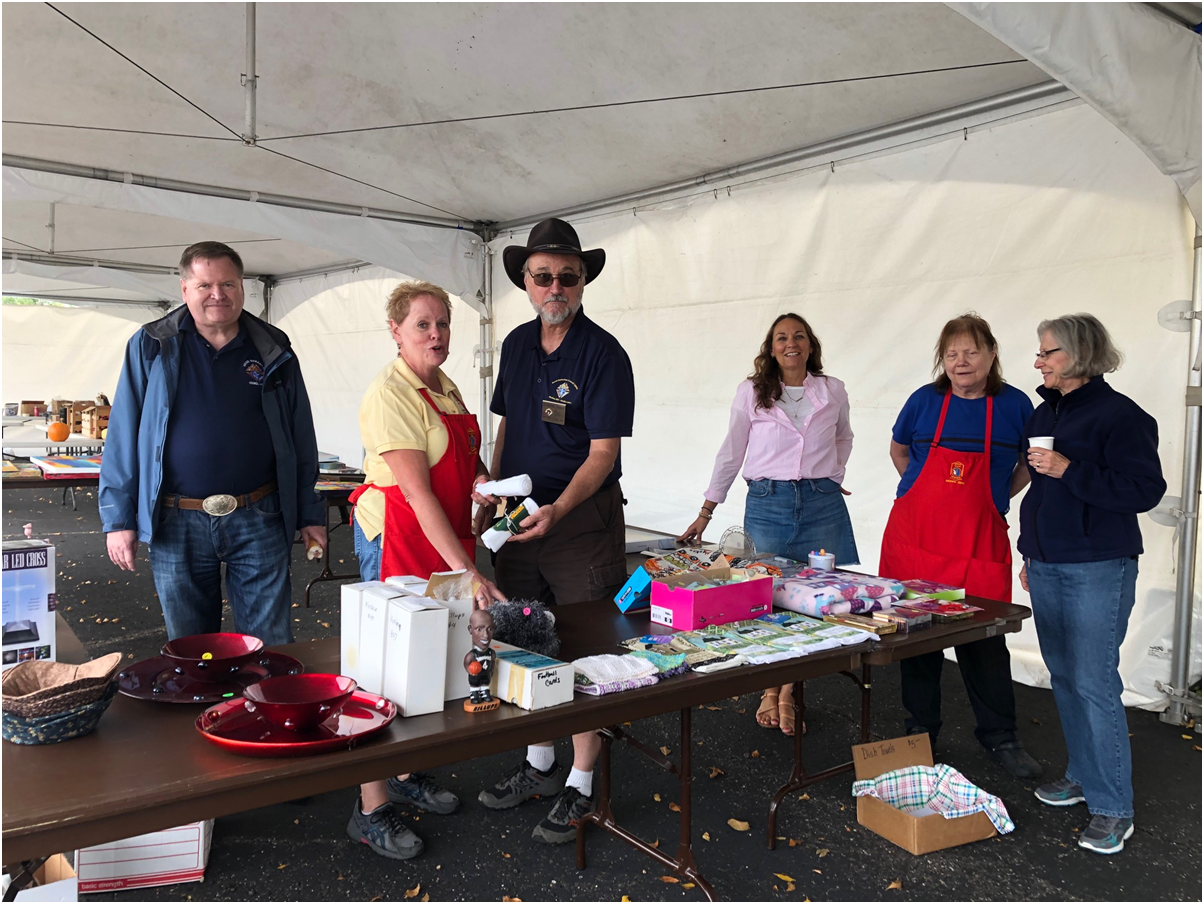 Country Market HNOJ School Fund Raiser Fall 2020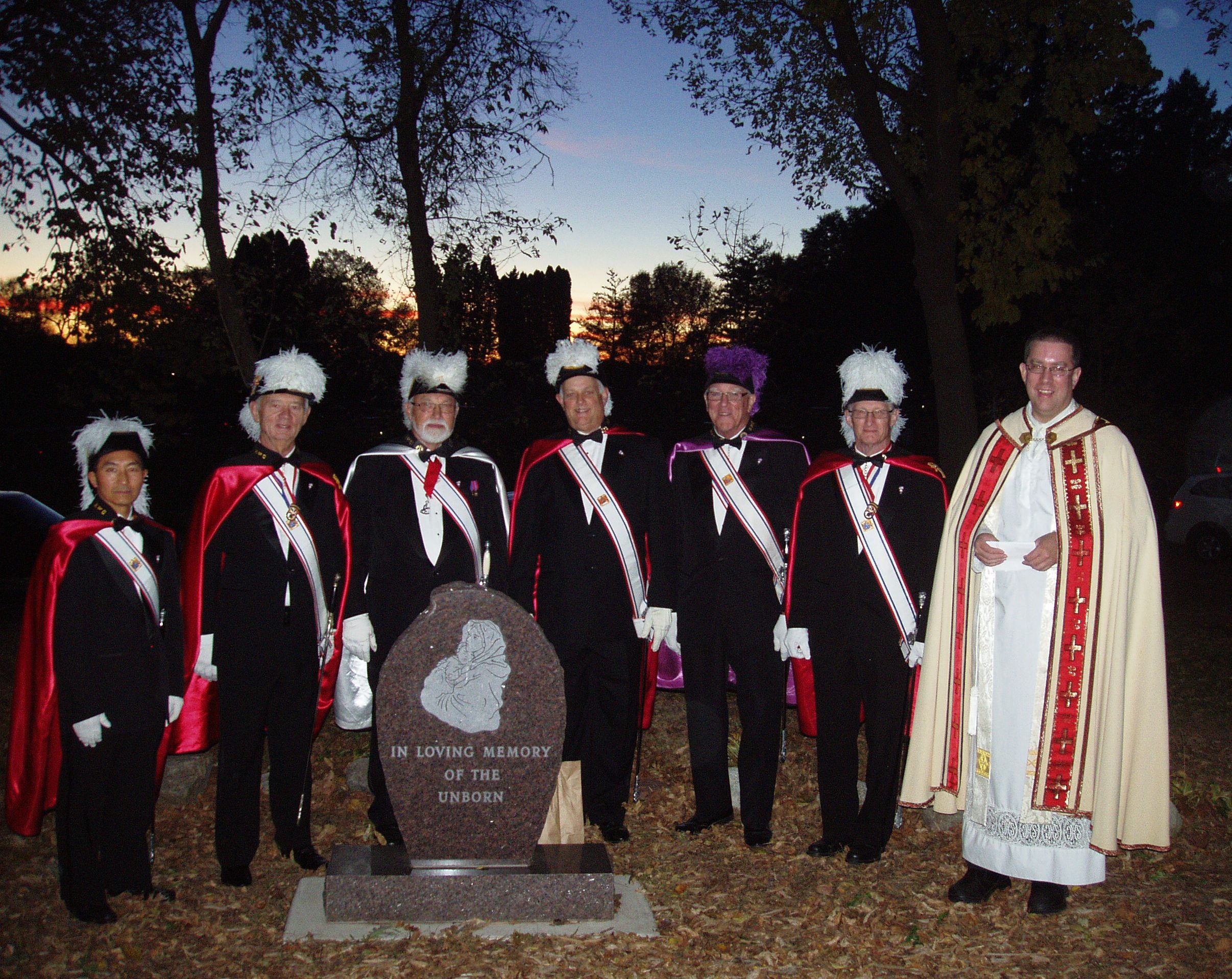 Dedication of Council's Memorial to the Unborn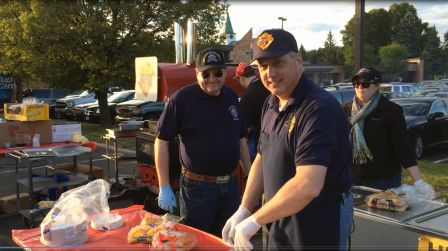 HNOJ Fall Fest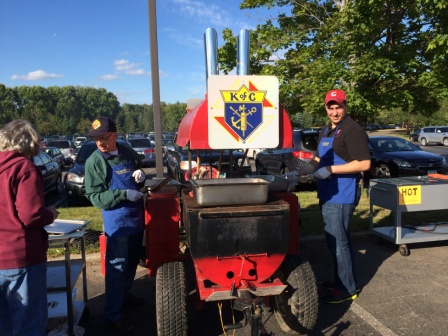 The Council's Famous Tractor Grill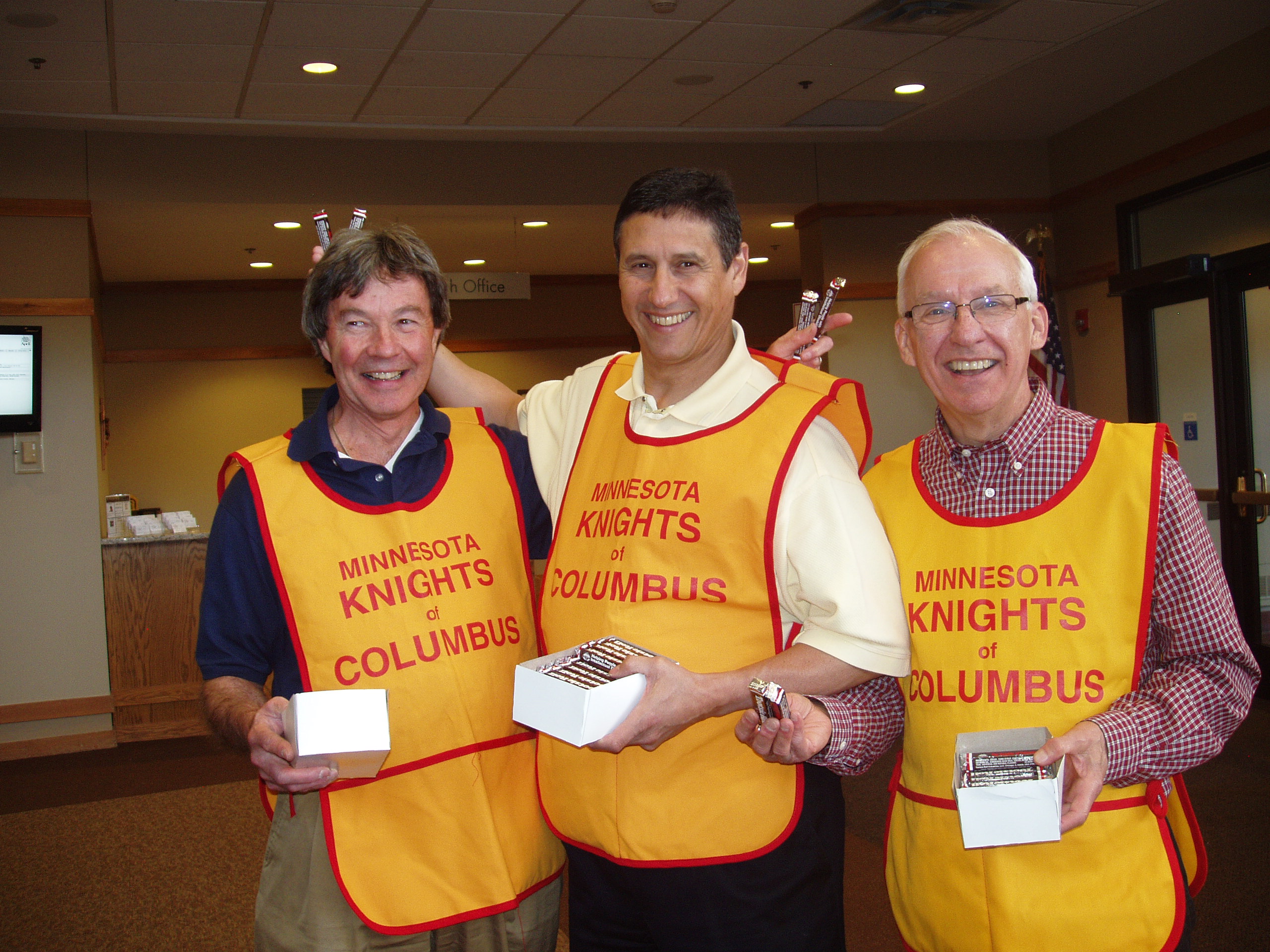 Having Fun during Tootsie Roll Sunday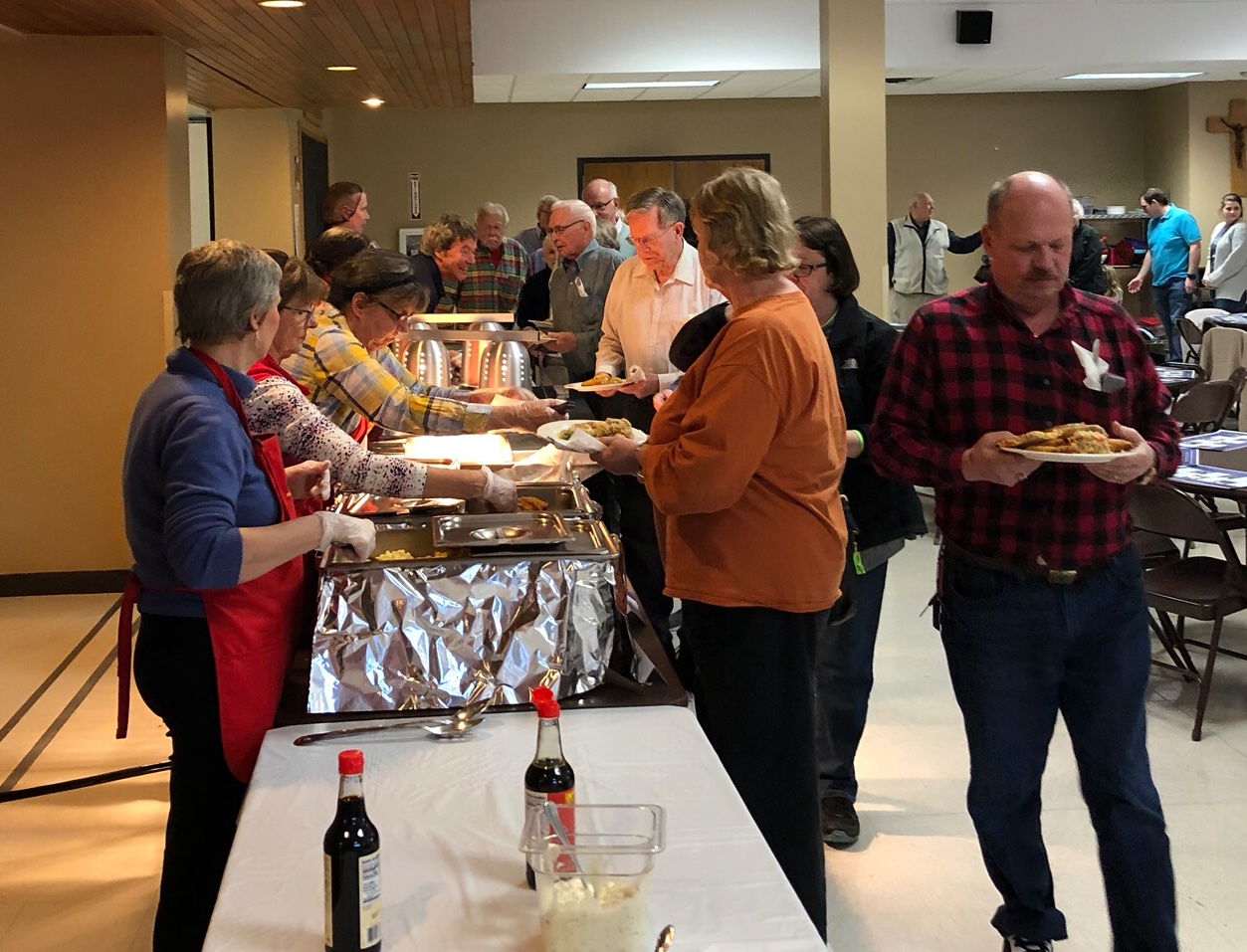 Our Famous Seafood Buffet
---
Here are some of our Knights and the Ladies Auxiliary at the Recent Country Market Event Raising Funds for the HNOJ School (October 2020)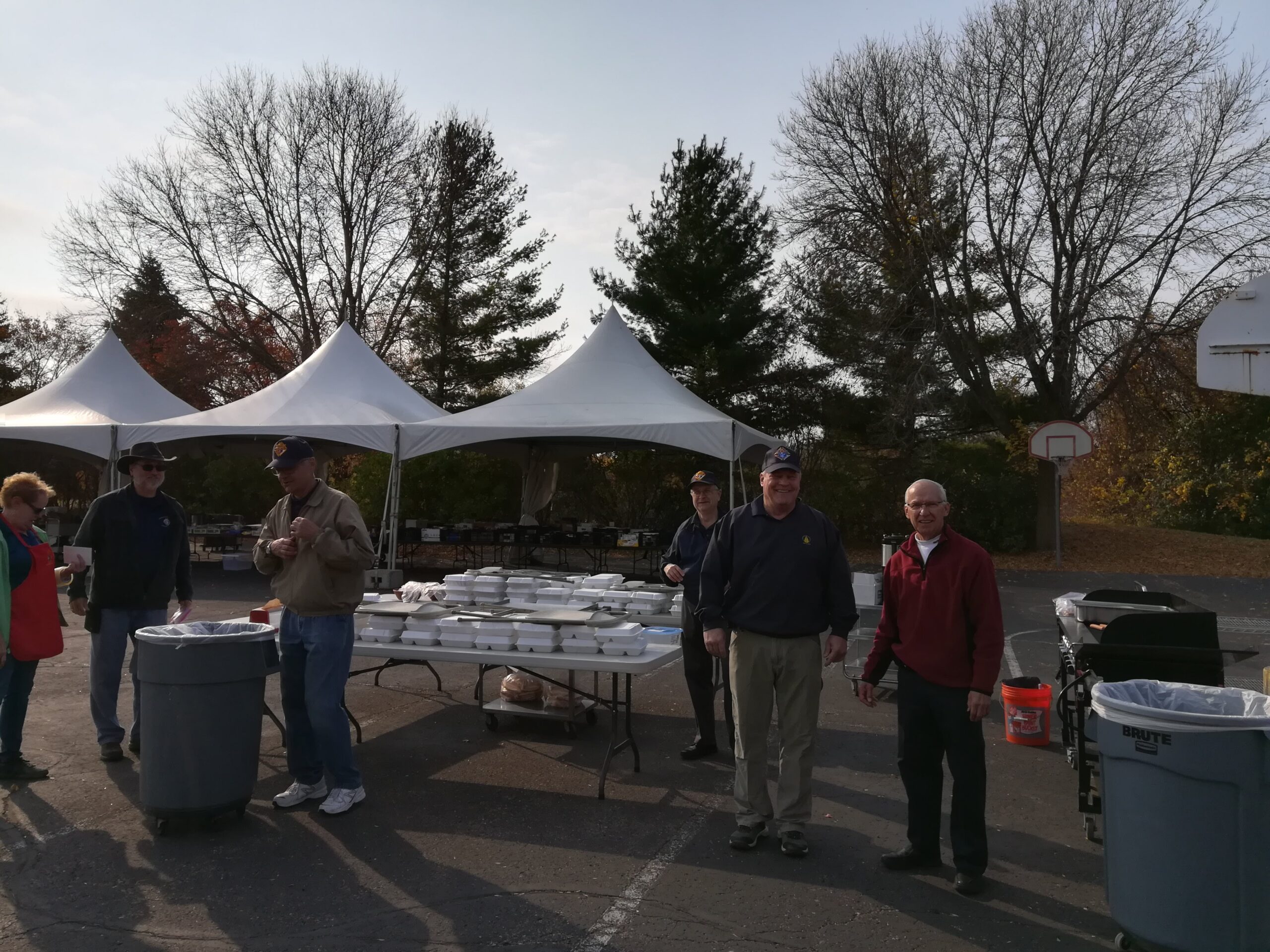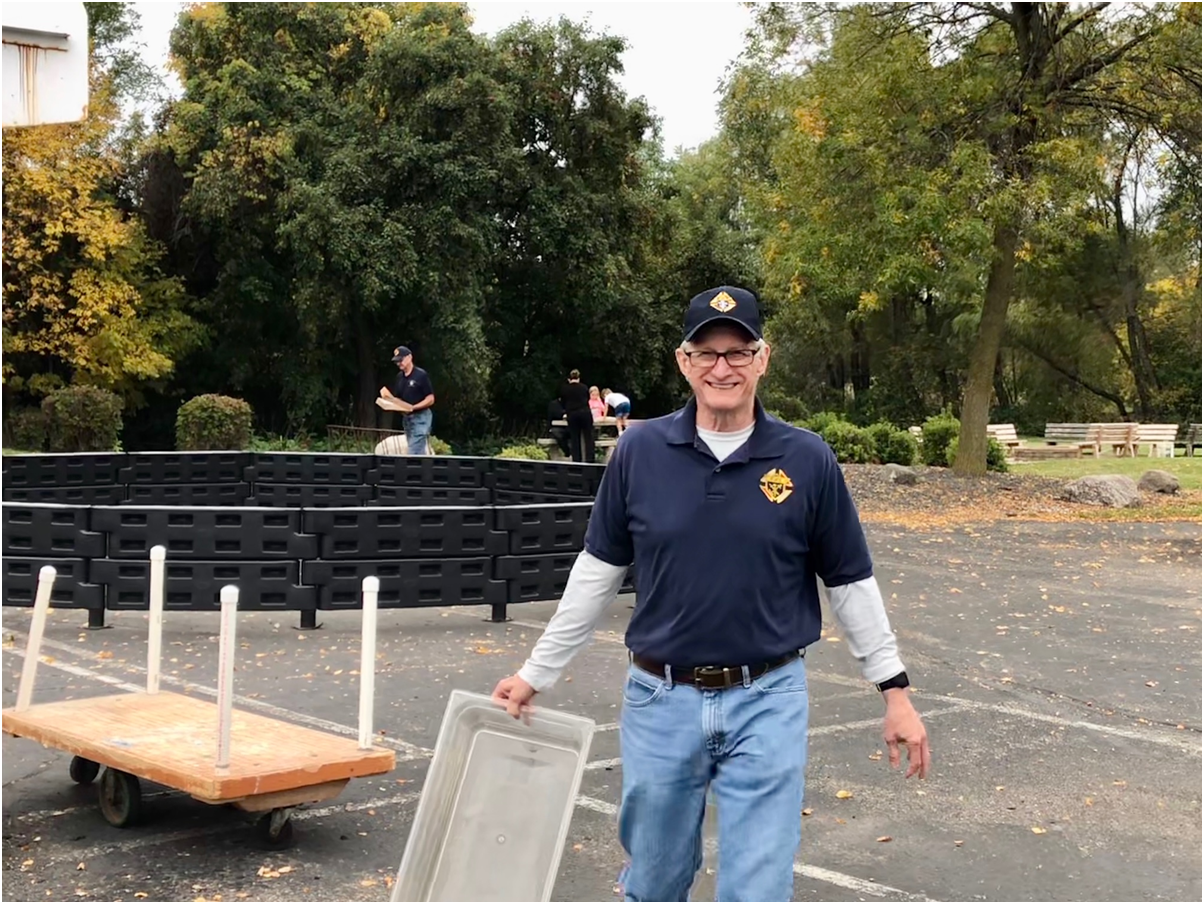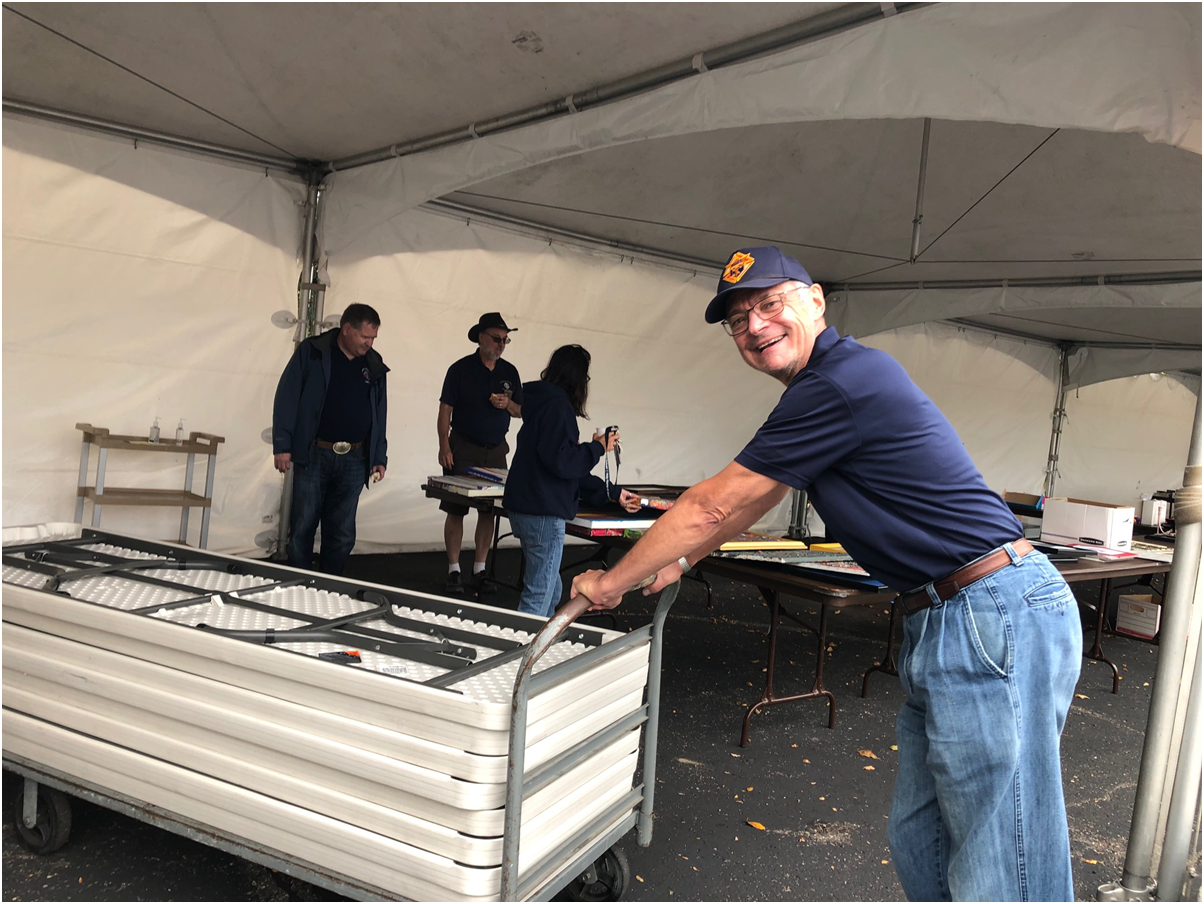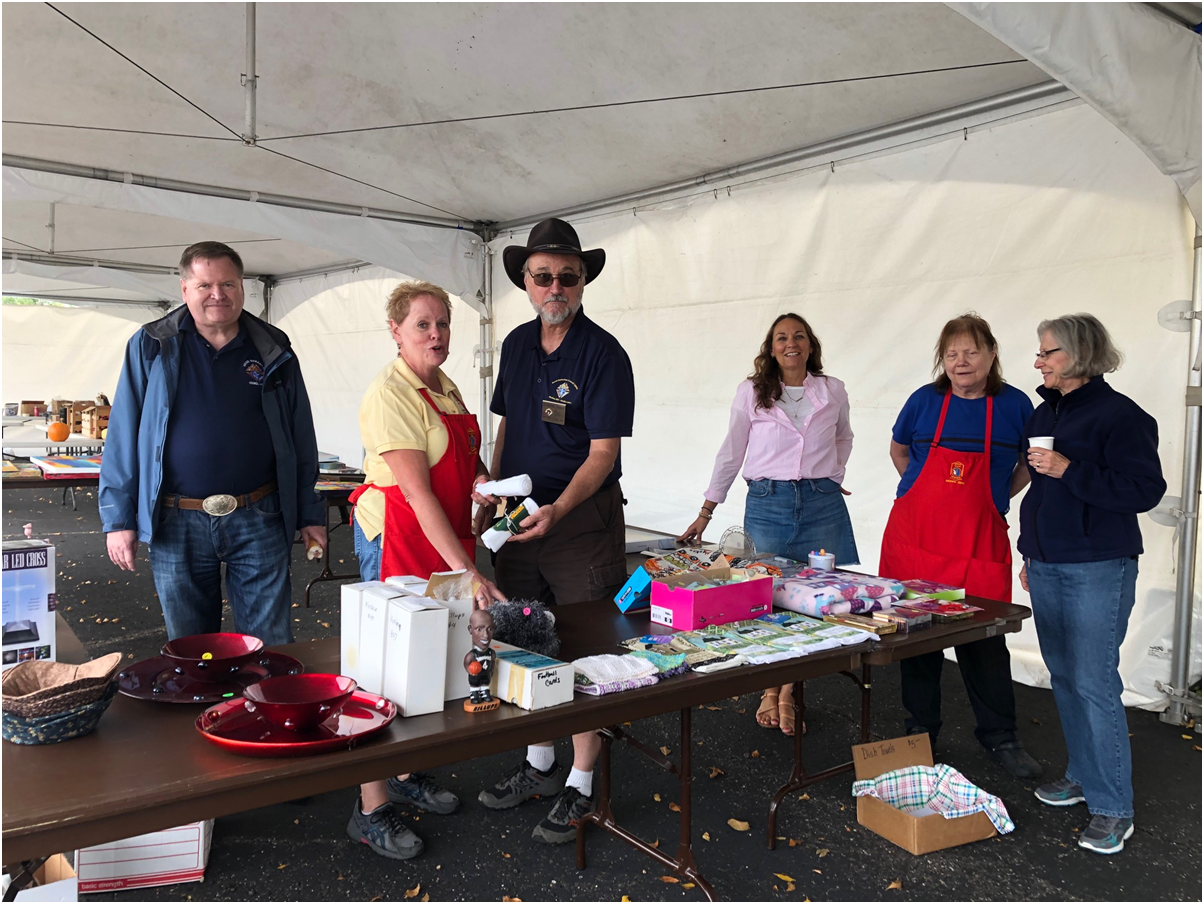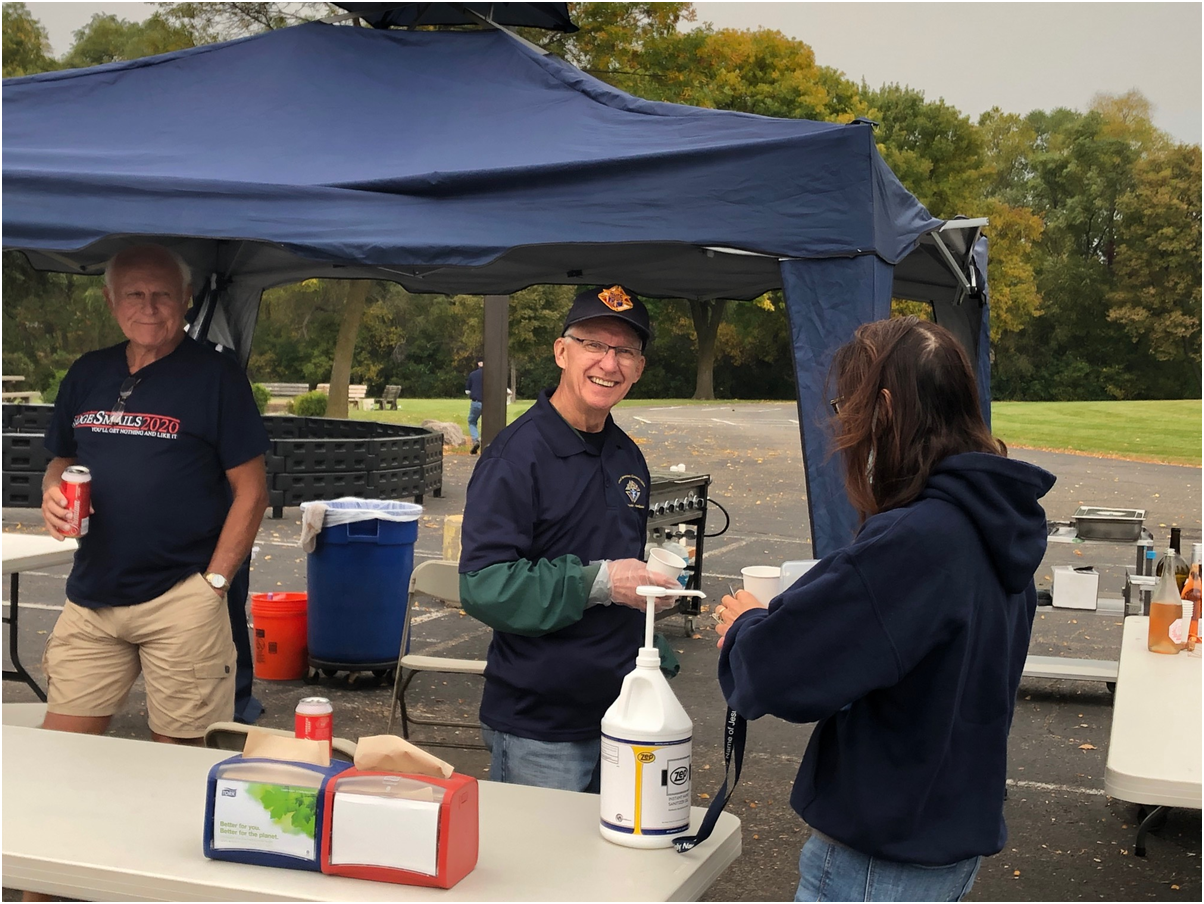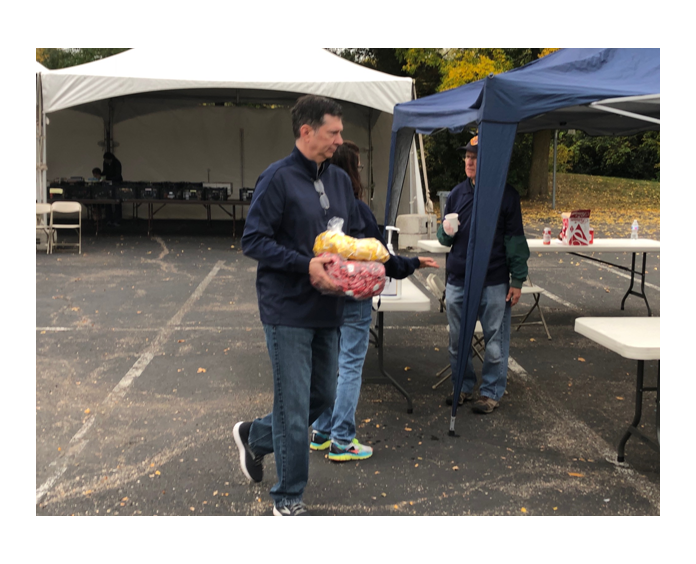 ---
2019 – 2020 STAR COUNCIL!
Awarded to Good Samaritan Council
Council 13096 has received the distinction of Star Council for the 2019-2020 fraternal year, the international organization's top award for local councils. This award recognizing excellence in program activity, membership growth, insurance promotion, fraternal reporting and Safe Environment compliance.
During this challenging year, your council adapted and continued to stand in the breach; serving your brothers, families, parishes and communities. The Supreme Council is pleased to recognize these achievements and acknowledge the hard work of you and your brother knights.
There is still much to be done and we need your council to lead the way. Keep the momentum going and start planning now for another successful fraternal year! The new 2020-2021 Star Council requirements, which can be found at KofC.Org/Star, will help guide your council to excellence in the year to come.
Thank you and Vivat Jesus!
Fraternally,
Daniel Isabel, Manager, Fraternal Operations
Knights of Columbus, 1 Columbus Plaza, New Haven, Connecticut 06510
---
2019 – 2020 PROGRAM AND MEMBERSHIP EXCELLENCE  AWARD
Awarded to Good Samaritan Council
May 2020


---
Knights Present Annual Awards Using Zoom
May 12th, 2020
While typically done amidst beer and pizza at Latuff's Pizza, the KC Council presented this year's annual awards using "Zoom". With the live images of members filling the screen, glasses were raised (some figuratively; some not) in a congratulatory toast to this year's award recipients:
The Knight of the Year was presented to Vic Tarnoski, aka Mr. Hospitality.  Vic practices hospitality in all he does – opening his home for the past twelve years hosting Council Christmas parties, his welcoming approach while ushering at Sunday Mass, his gentle presence felt while serving the funeral ministry and more.
The Family of the Year was presented to Paul and Jodie Keefe and daughter Erin.  Paul has been a 3rd Degree Knight since March 1, 1983 and a charter member (2002) of the Good Samaritan Council.  He has served as director of the Contemporary Choir, aka the "Folk Group" in the 1980's, for over 35 years!  Jodie has served as the HNOJ school band director and music teacher for many years.  Daughter Erin often serves as cantor at Mass and is active in the Contemporary Choir and other HNOJ choirs. Paul, Jodie and Erin comprise a wonderful music group of their own providing great music for Mass and other HNOJ functions.
In the Foot Steps of St Joseph was presented to Jim Grube. This award recognizes the "worker bee" of the Council.  As Council Recorder, Jim definitely qualifies.   Council Recorder may not be the most exciting office but Jim has given it his all.  He listens well, is detail oriented, has excellent writing ability, and is patient and dedicated.  Over the years, Jim has been a great resource for organizational process and procedure.
Guys – interested in joining us and becoming a Knight?  Contact our Membership Director, Dan Cincoski at dcincoski@aol.com or 612-963-4126.
---
JOIN US!
Do you want to talk with one of us before joining?  Just email kofc@hnoj.org and someone will get back with you.
Do you want to join now?   Click HERE and be sure to enter council number 13096 to be assign to our Council.