WELCOME TO THE GOOD SAMARITAN KNIGHTS OF COLUMBUS COUNCIL 13096
Our Knights & Ladies in Action…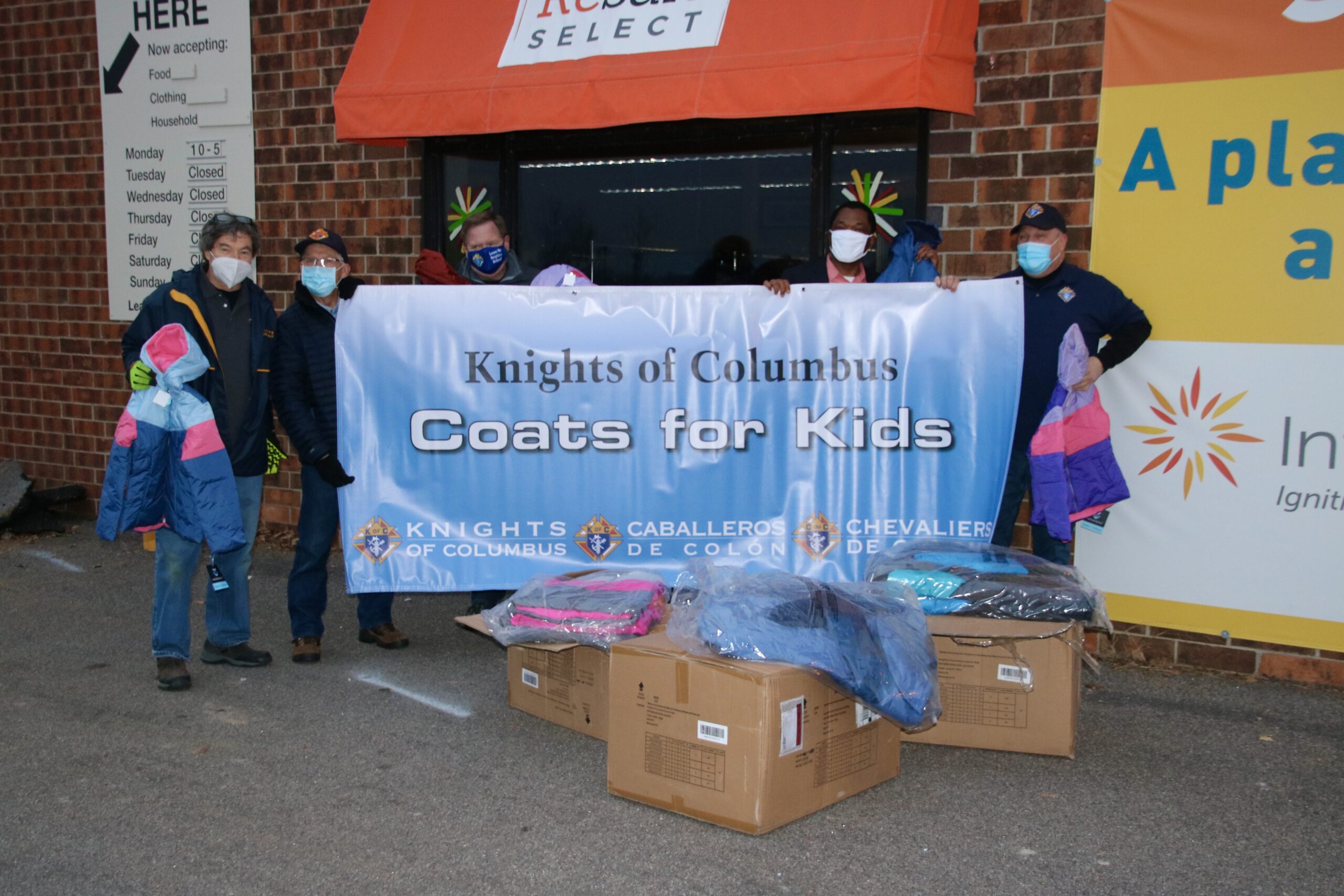 Coats for Kids Presentation to Interfaith Outreach & Community Partners Dec 2020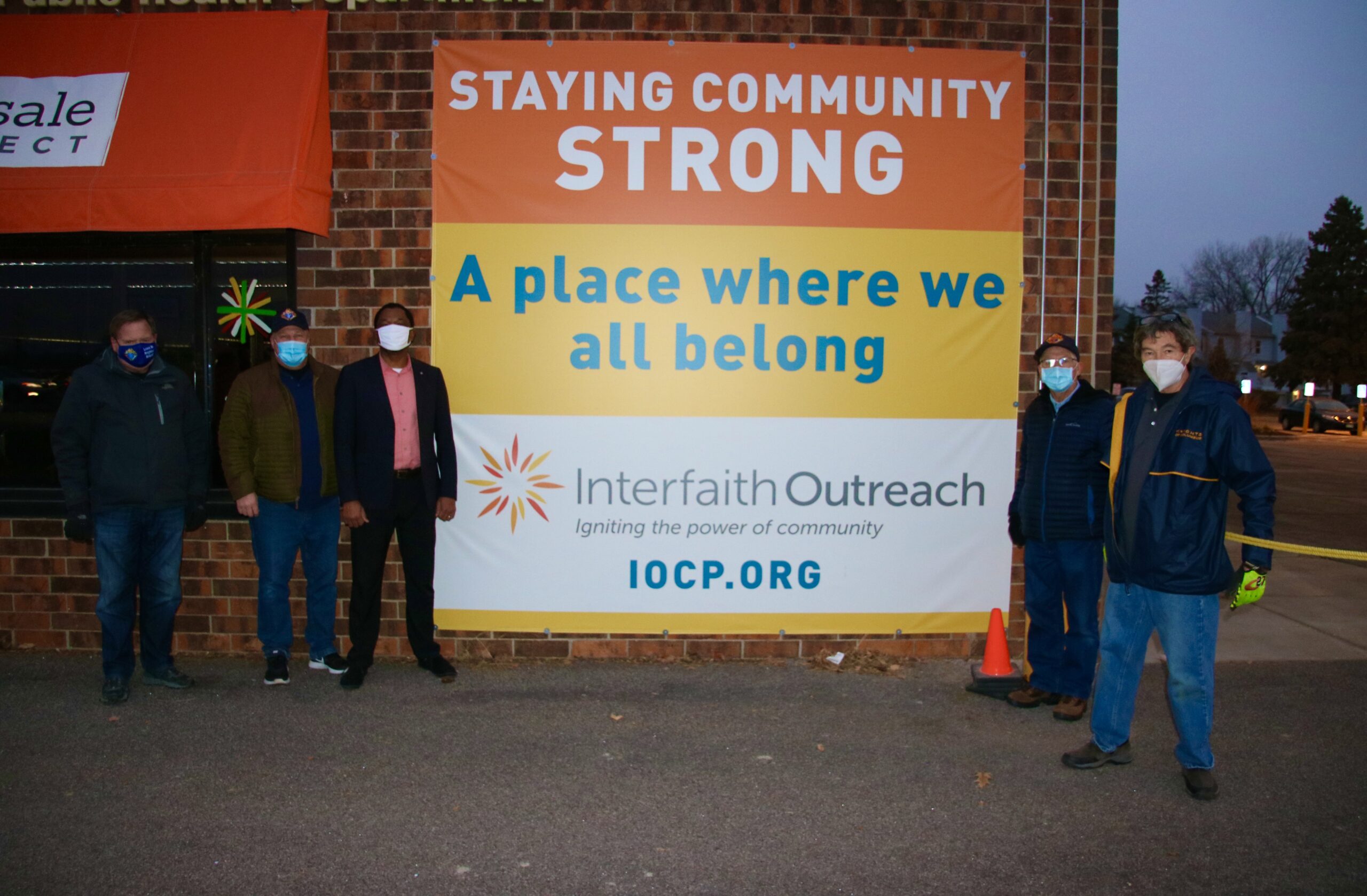 Knights in Partnership with Interfaith Outreach & Community Partners Dec 2020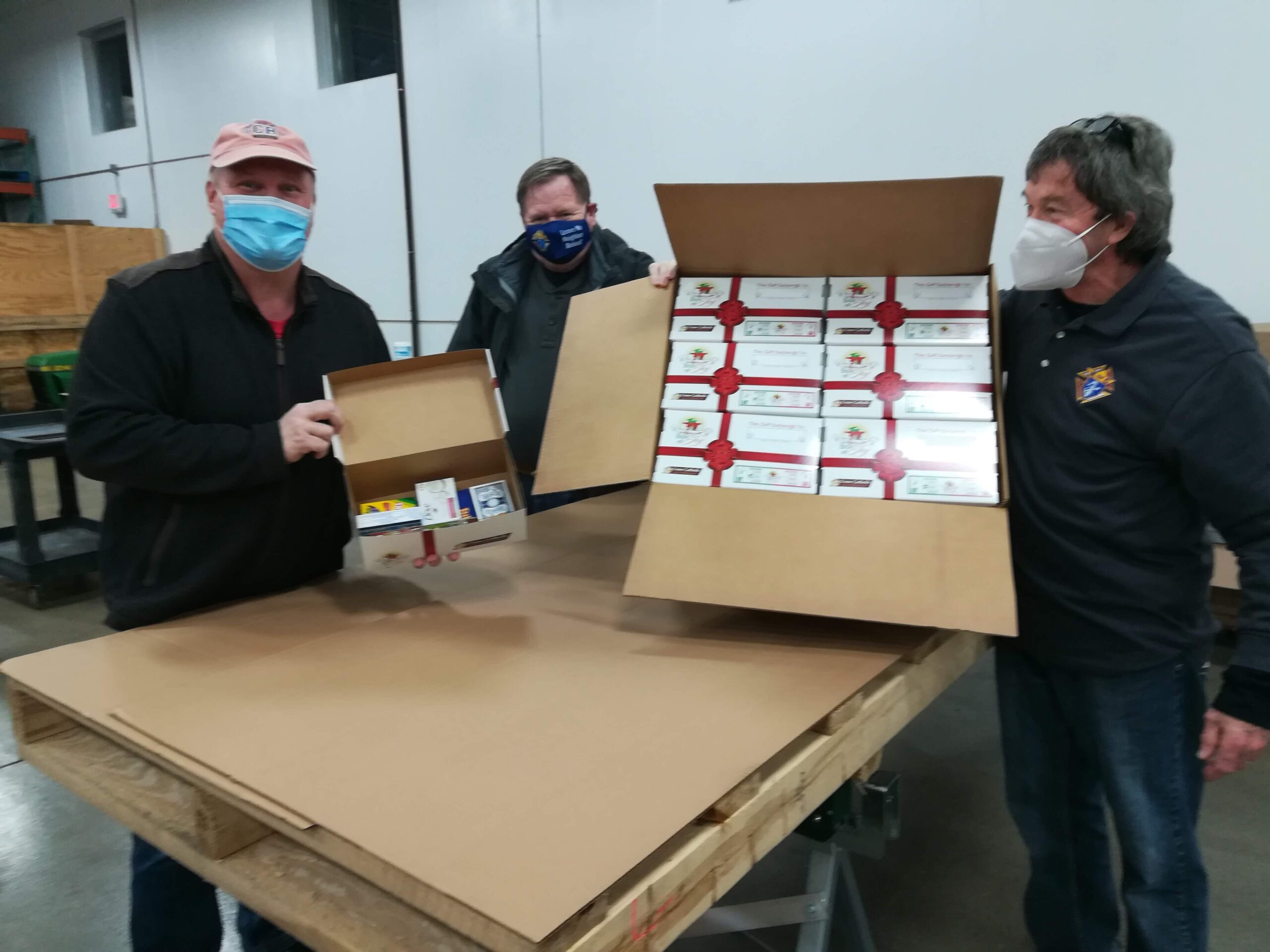 14 Knights & Ladies Completing 150 "Boxes of Joy" - Hosted by member Mike Kelly, Nov 2020.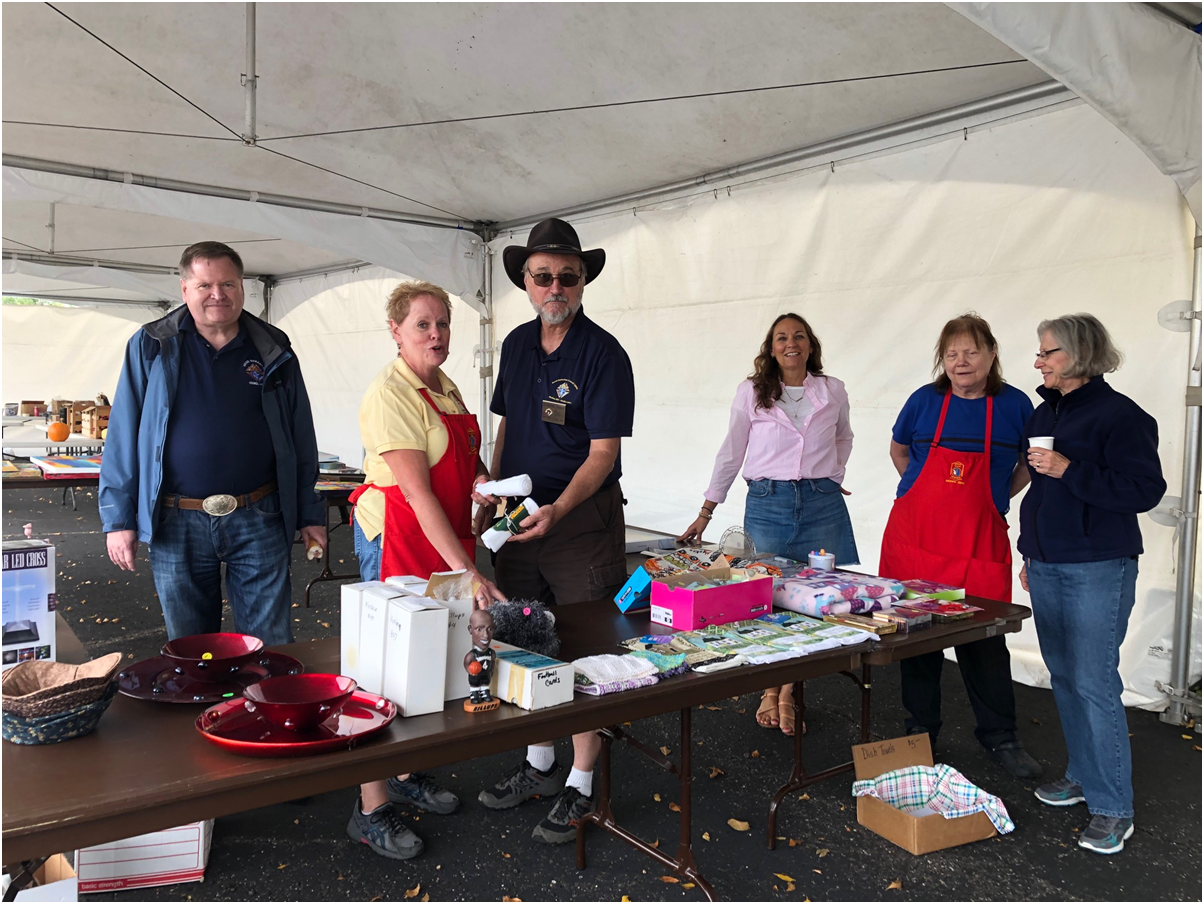 Country Market HNOJ School Fund Raiser Fall 2020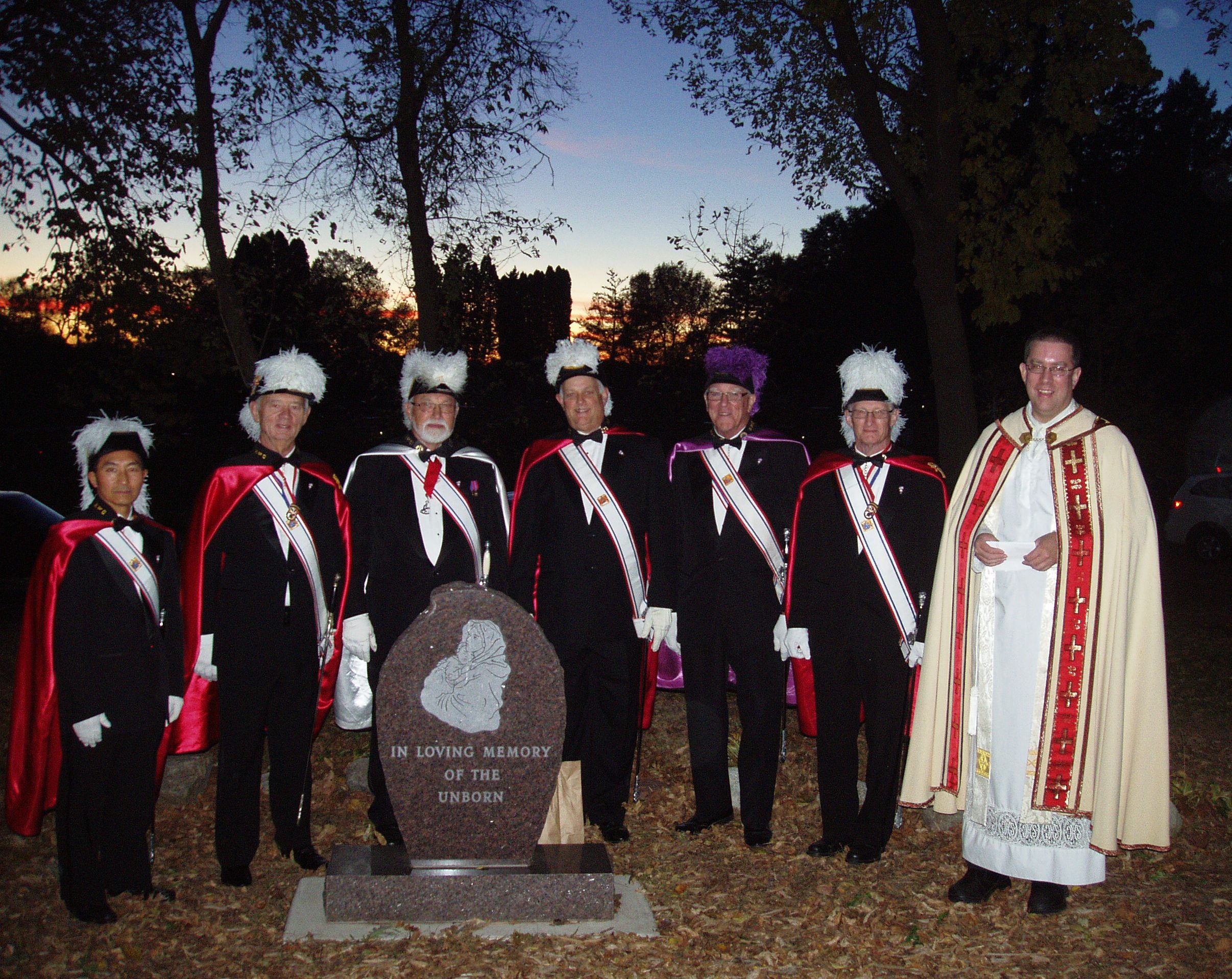 Dedication of Council's Memorial to the Unborn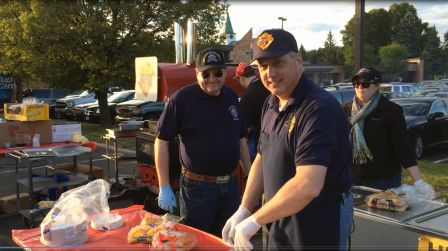 HNOJ Fall Fest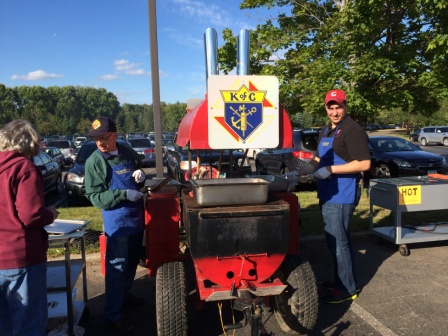 The Council's Famous Tractor Grill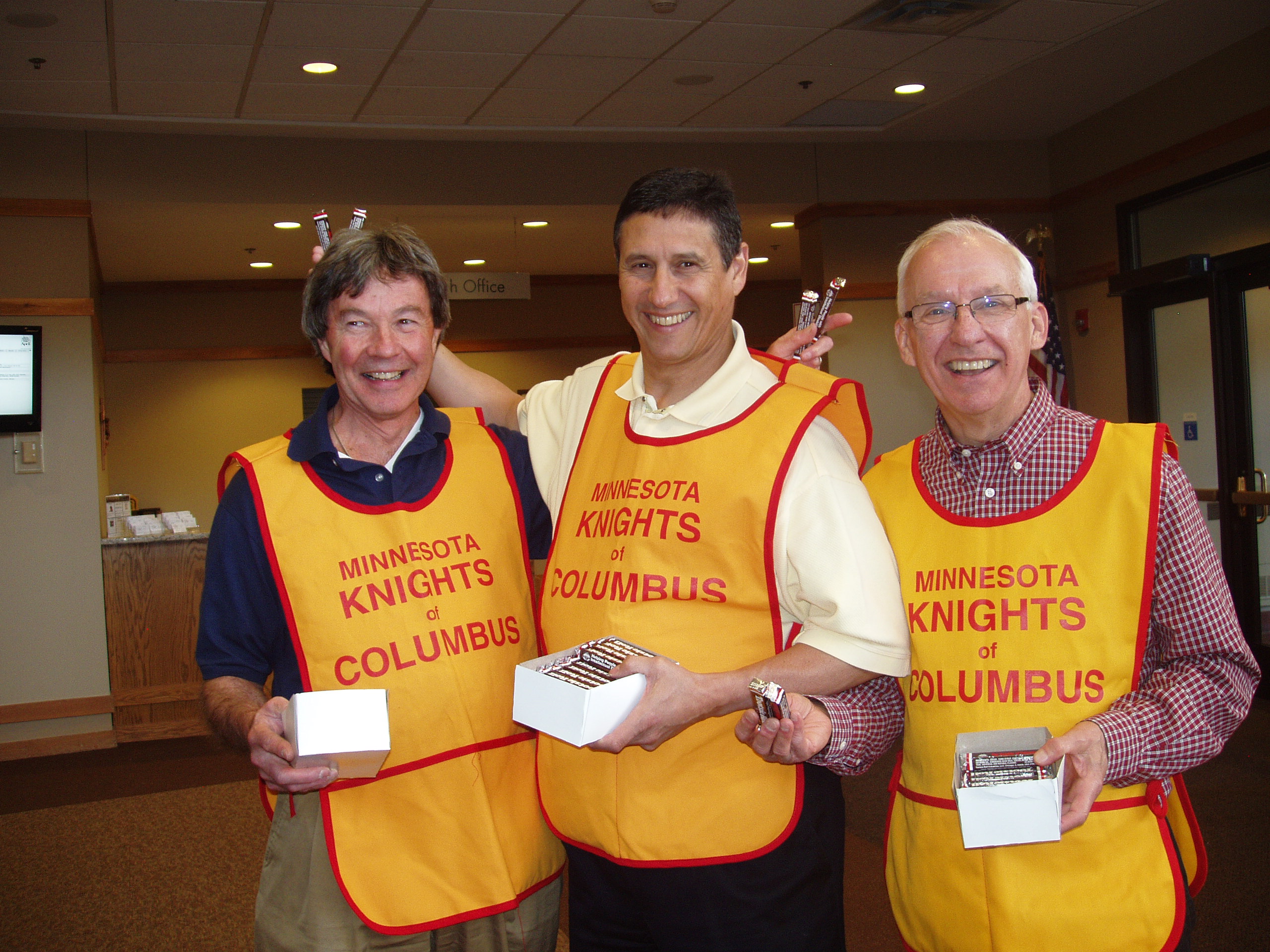 Having Fun during Tootsie Roll Sunday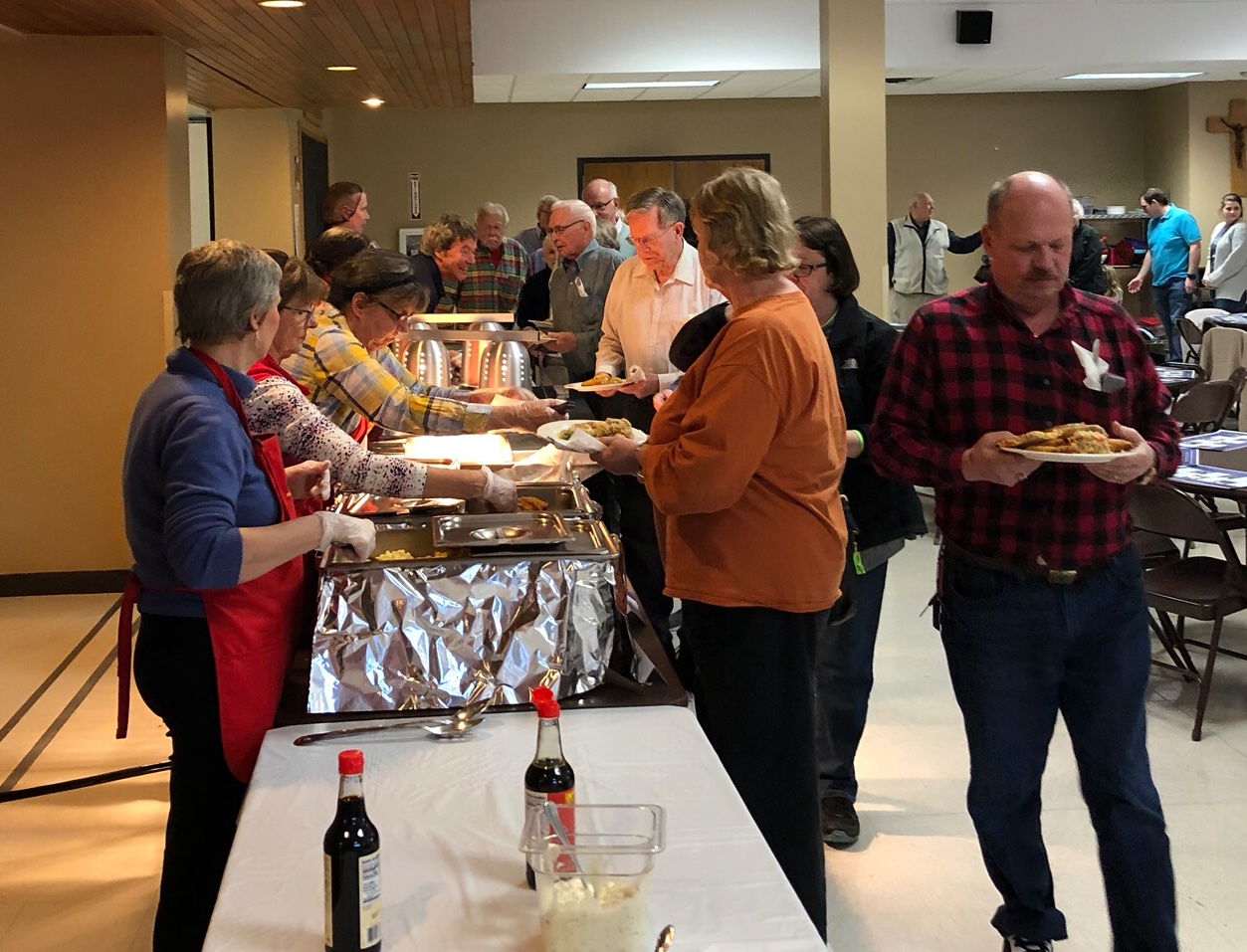 Our Famous Seafood Buffet
---
Here are some of our Knights and the Ladies Auxiliary at the Recent Country Market Event Raising Funds for the HNOJ School (October 2020)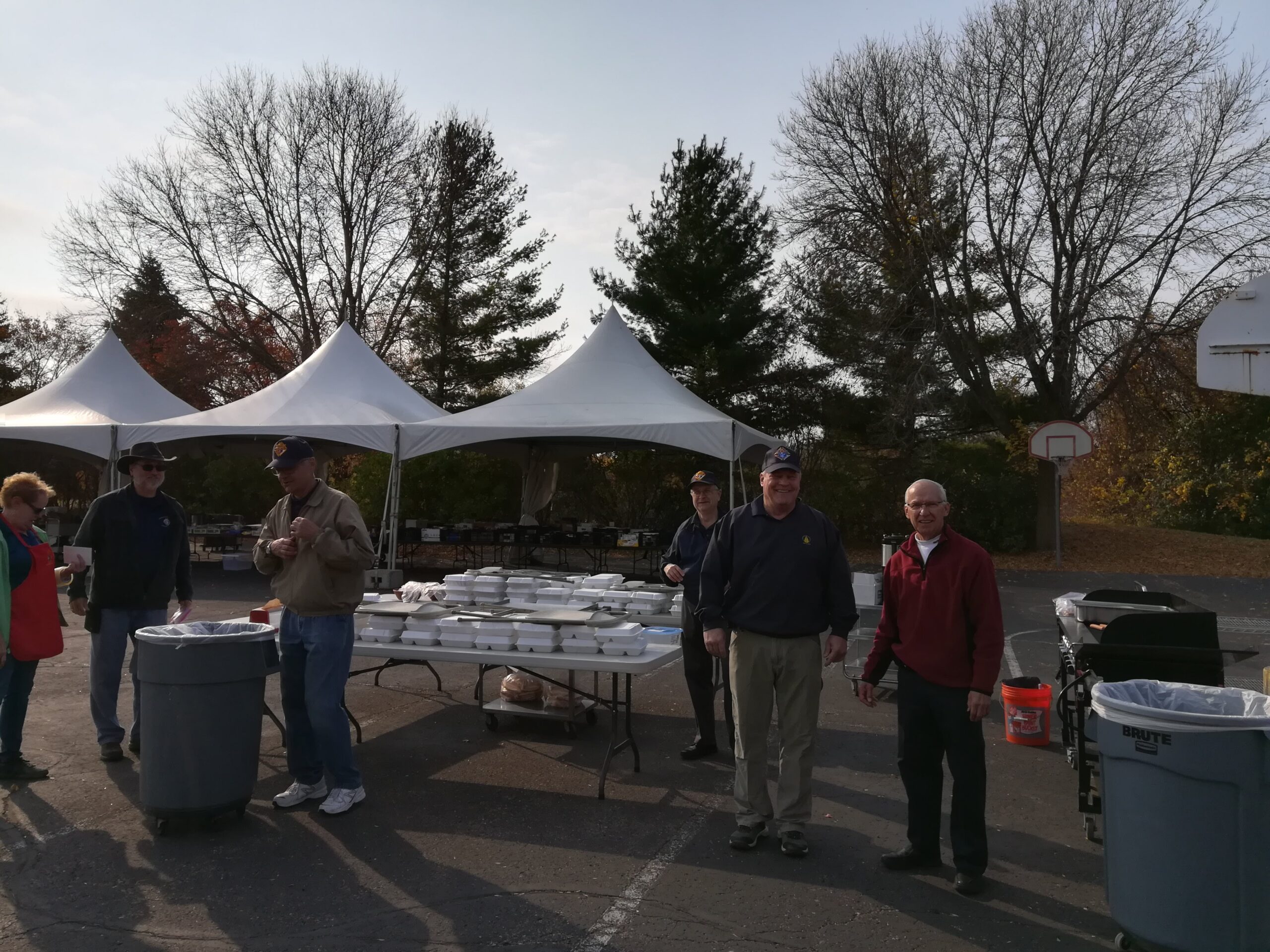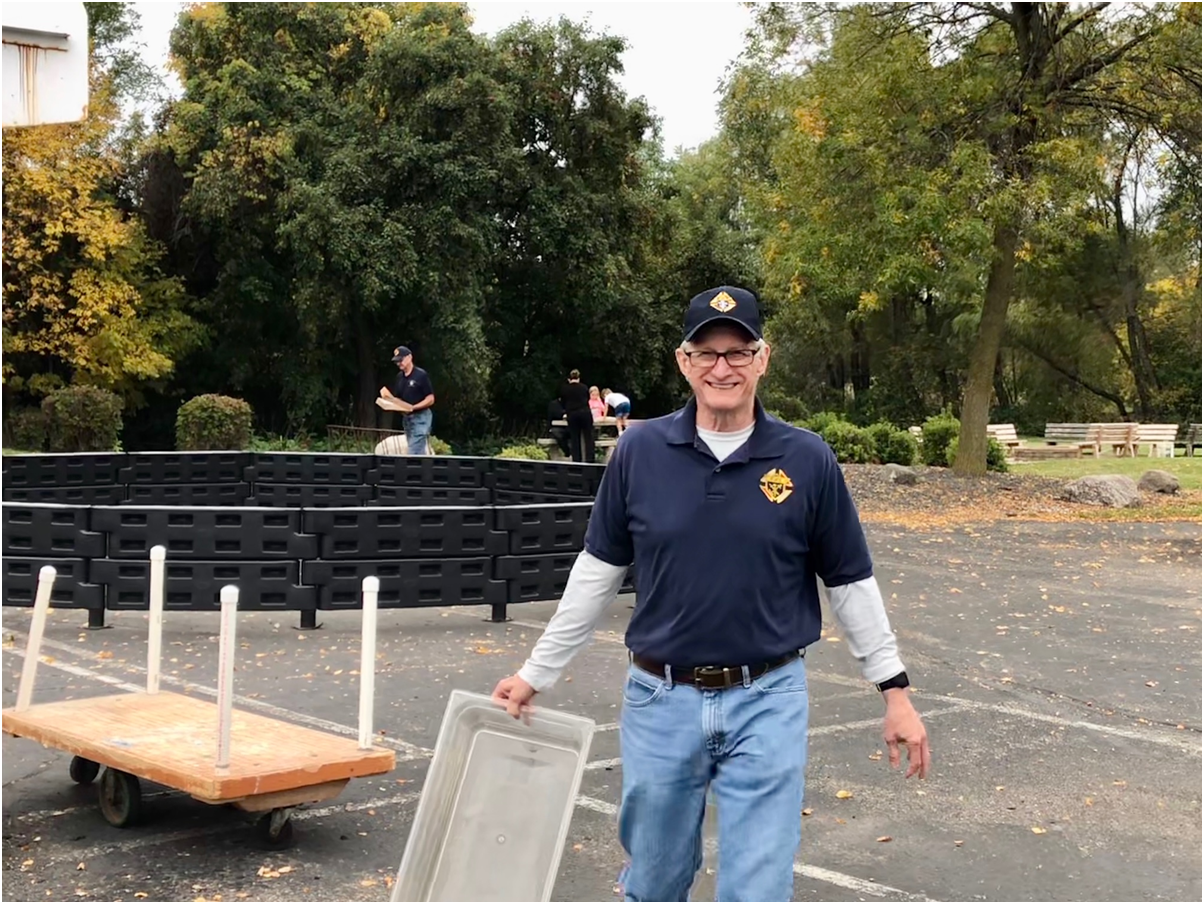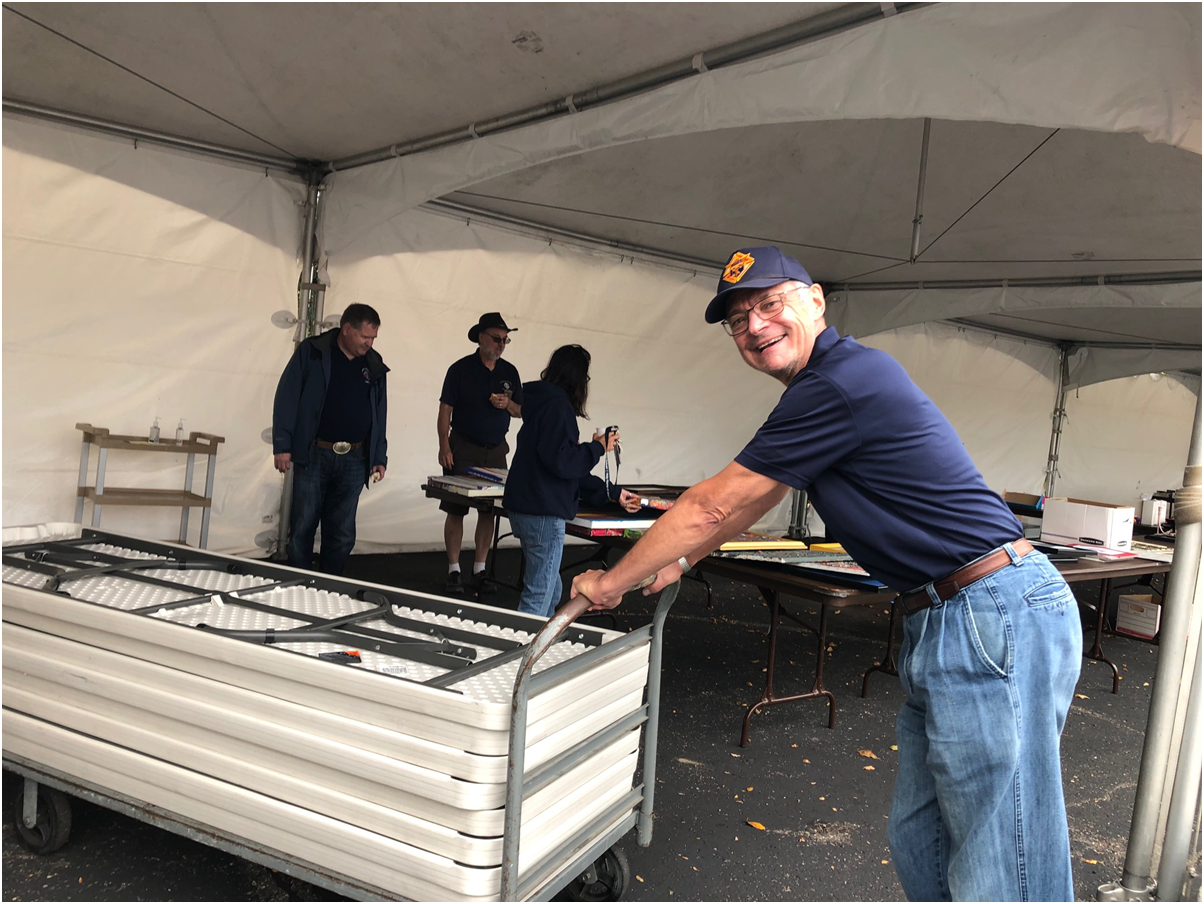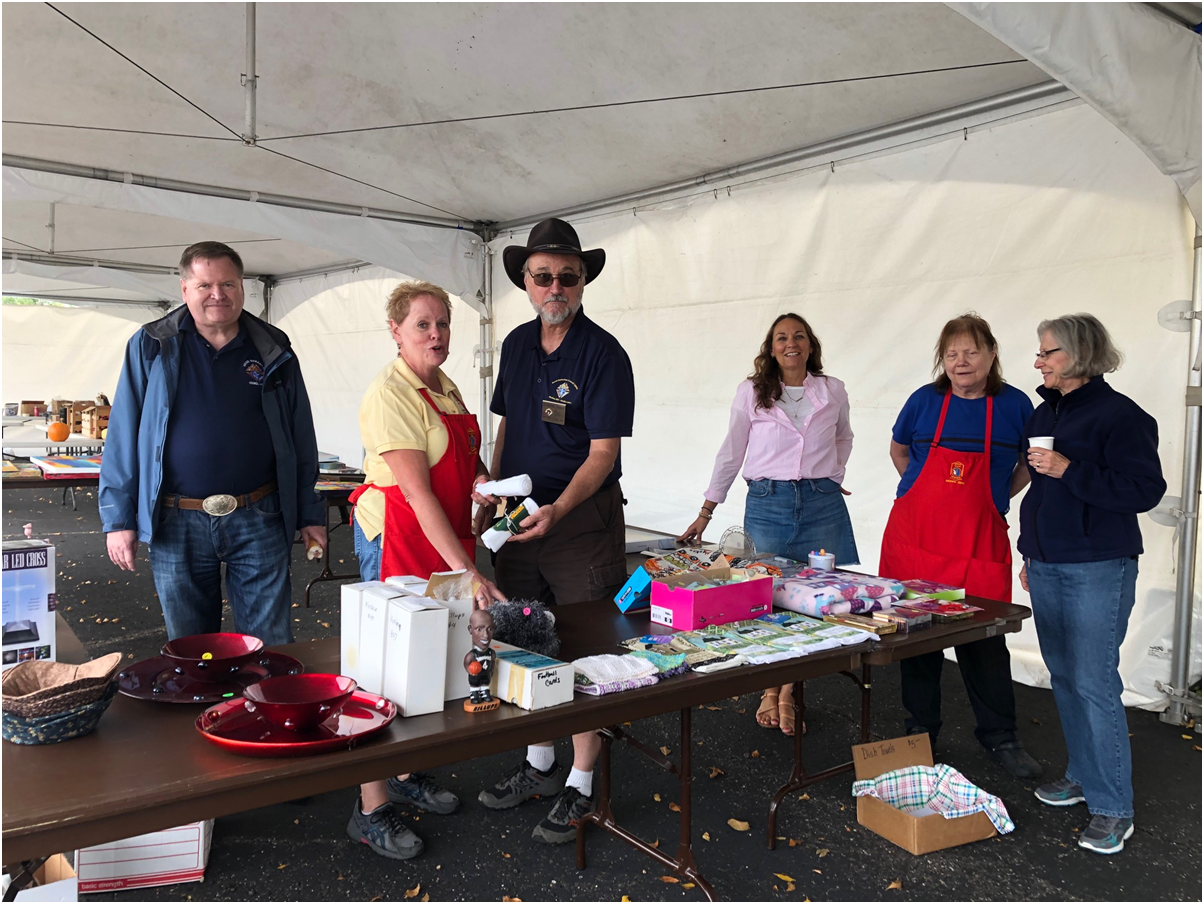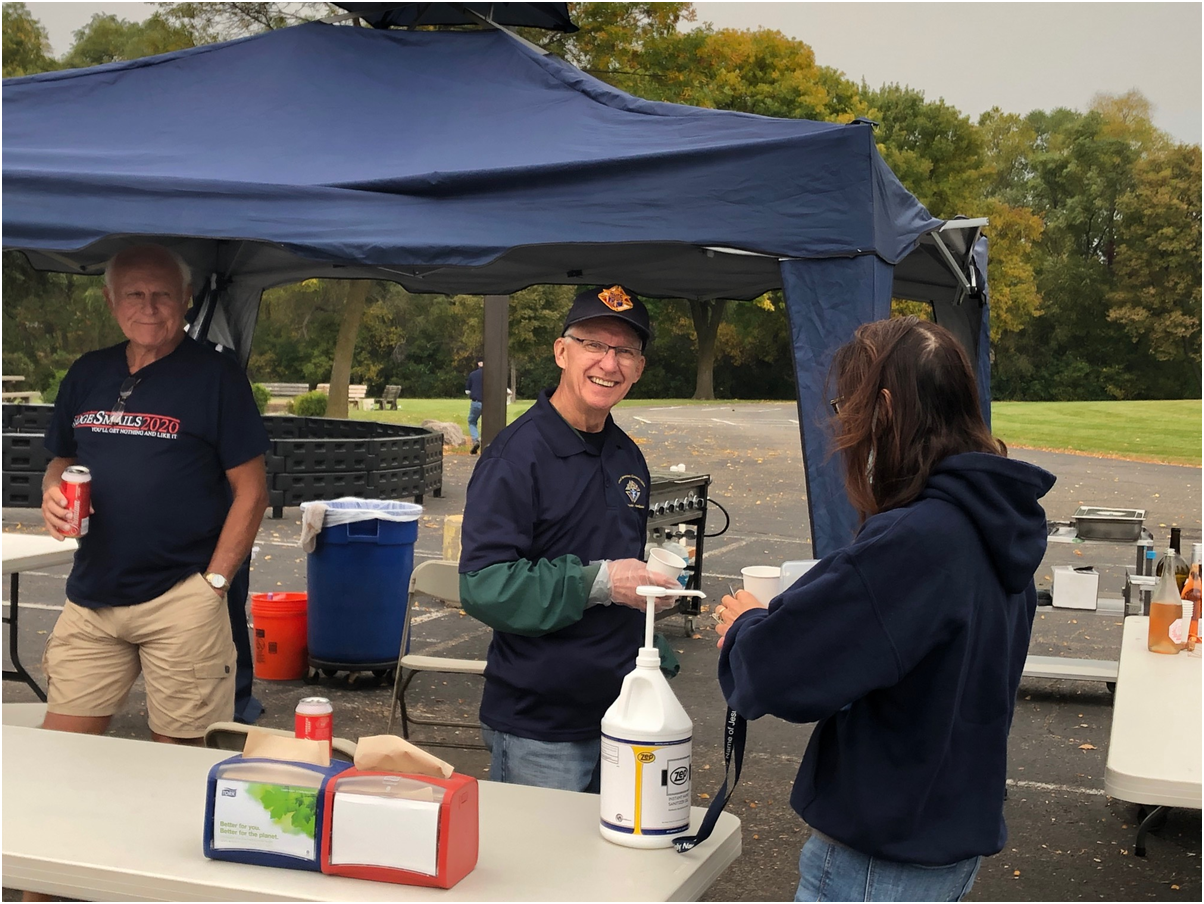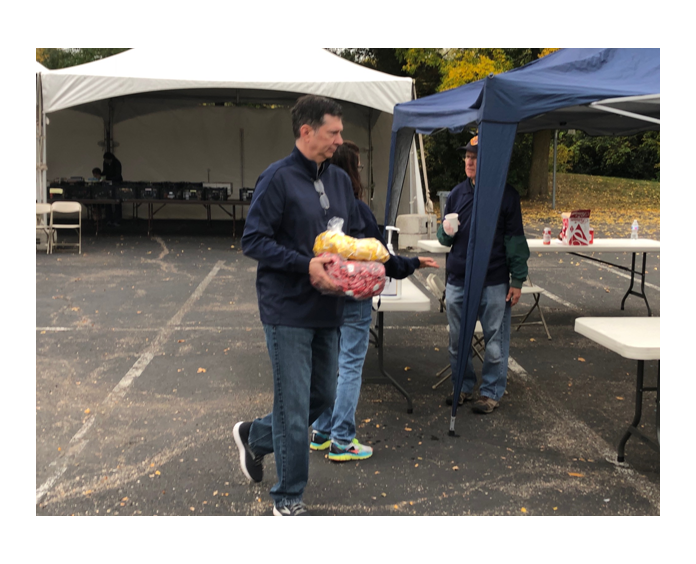 THE 'ROMESCHOOLED' EVENT BELOW HAS BEEN CANCELLED DUE TO THE PANDEMIC .  IT WILL BE RESCEDULED SOMETIME IN THE FUTURE.
Sponsored by the Knights of Columbus Council 13096 and the KC AUXILIARY
ROMESCHOOLED
A SEMINARIAN'S ADVENTURES IN THE ETERNAL CITY
December 3rd, 5:30-8 PM, VFW Post 5903, Hamel
Join us for a fun evening with Fr. Colin Jones, Associate Pastor Holy Name of Jesus in Medina, as he shows us what it's like for a seminarian to study for the priesthood at the Pontifical North American College in Rome. Father will take us on a personal tour of the school and the surrounding areas.  The evening will start with Holy Mass celebrated by Father at the Church of St Anne (200 Hamel Rd).  A reception (free hors d'oeuvres & cash bar) and the presentation will follow at the VFW.
All are welcome; especially men and women who wish to know more about the Knights of Columbus and the Auxiliary.
RSVP by December 1st to kofc@hnoj.org or 763-479-1168 (Bill Swing).

---
2019 – 2020 STAR COUNCIL
Awarded to Good Samaritan Council
Council 13096 has received the distinction of Star Council for the 2019-2020 fraternal year, the international organization's top award for local councils. This award recognizing excellence in program activity, membership growth, insurance promotion, fraternal reporting and Safe Environment compliance.
During this challenging year, your council adapted and continued to stand in the breach; serving your brothers, families, parishes and communities. The Supreme Council is pleased to recognize these achievements and acknowledge the hard work of you and your brother knights.
There is still much to be done and we need your council to lead the way. Keep the momentum going and start planning now for another successful fraternal year! The new 2020-2021 Star Council requirements, which can be found at KofC.Org/Star, will help guide your council to excellence in the year to come.
Thank you and Vivat Jesus!
Fraternally,
Daniel Isabel, Manager, Fraternal Operations
Knights of Columbus, 1 Columbus Plaza, New Haven, Connecticut 06510
---
2019 – 2020 PROGRAM AND MEMBERSHIP EXCELLENCE  AWARD
Awarded to Good Samaritan Council
May 2020


---
Knights Present Annual Awards Using Zoom
May 12th, 2020
While typically done amidst beer and pizza at Latuff's Pizza, the KC Council presented this year's annual awards using "Zoom". With the live images of members filling the screen, glasses were raised (some figuratively; some not) in a congratulatory toast to this year's award recipients:
The Knight of the Year was presented to Vic Tarnoski, aka Mr. Hospitality.  Vic practices hospitality in all he does – opening his home for the past twelve years hosting Council Christmas parties, his welcoming approach while ushering at Sunday Mass, his gentle presence felt while serving the funeral ministry and more.
The Family of the Year was presented to Paul and Jodie Keefe and daughter Erin.  Paul has been a 3rd Degree Knight since March 1, 1983 and a charter member (2002) of the Good Samaritan Council.  He has served as director of the Contemporary Choir, aka the "Folk Group" in the 1980's, for over 35 years!  Jodie has served as the HNOJ school band director and music teacher for many years.  Daughter Erin often serves as cantor at Mass and is active in the Contemporary Choir and other HNOJ choirs. Paul, Jodie and Erin comprise a wonderful music group of their own providing great music for Mass and other HNOJ functions.
In the Foot Steps of St Joseph was presented to Jim Grube. This award recognizes the "worker bee" of the Council.  As Council Recorder, Jim definitely qualifies.   Council Recorder may not be the most exciting office but Jim has given it his all.  He listens well, is detail oriented, has excellent writing ability, and is patient and dedicated.  Over the years, Jim has been a great resource for organizational process and procedure.
Guys – interested in joining us and becoming a Knight?  Contact our Membership Director, Dan Cincoski at dcincoski@aol.com or 612-963-4126.
---
JOIN US!
Do you want to talk with one of us before joining?  Just email kofc@hnoj.org and someone will get back with you.
Do you want to join now?   Click HERE and be sure to enter council number 13096 to be assign to our Council.