MASS & INSTALLATION OF OFFICERS 
Our Lady of Loretto Council hosted the Mass and Installation of 2021-2022 Installation of Officers on Thursday June 24th at Ss Peter & Paul in Loretto.   
Fr. Jenson, Pastor Ss. Peter & Paul, was the celebrant at Mass and also participated in the installation ceremony.   Loretto Grand Knight, Pete Courteau, was the Lector, Greg Elsen, the Cantor, and Dr. Gene McMahon, the Organist.   Other Knights from different councils participated Mass server and gift bearers.
During the Installation Ceremony, Jack Delaney served as the Acting Warden.  The 4th Degree Honor Guard, under Guard Commander, Don Carsten, served during the Mass as well as the Installation Ceremony..
Social time, speeches and a delicious pasta dinner by Dobo's finished out a fun evening!

Council's Awards-Social on June 10th Draws Large Crowd
All had a great time at the annual Council Awards-social that took place at the Hamel VFW on June 10th.   Unlike past award-socials held at a local pizzeria, the Council went all out this year offering an open bar, door prizes, and three delicious dinner selections by provided by Charlie T's Food Truck:  
Pulled Pork Sandwiches, Chorizo BBQ Beans, Creamy Coleslaw, Buttermilk Cornbread 

Smoked Chicken Wings, Chorizo BBQ Beans, Creamy Coleslaw, Buttermilk Cornbread 

Pulled Chicken Sandwiches, Chorizo BBQ Beans, Creamy Coleslaw, Buttermilk Cornbread 

 
…all for just $10 per person!
Father Steve graced the event with his presence, updating the crowd with the many  happenings at HNOJ now that things are starting to open up.  
Then two years worth of awards, delayed due to the pandemic, were presented.   
2019-2020 Star Council – Awarded to Grand Knight Tom Murphy
2019-2020 Knight of the Year – Awarded to "Mr. Hospitality" Vic Tarnowski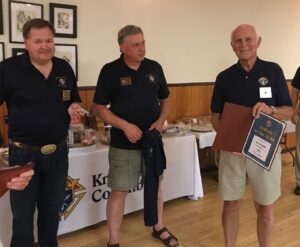 2019 -2020 Family of the Year – Awarded tp the Paul and Jodie Keefe Family
<< no photo available>>
2019 -2020 In the Footsteps of St Joseph – Awarded to Jim Grube
2020-2021 Knight of the Year – Awarded to Tom Lee
2020 -2021 Family of the Year – Awarded to the Family of Bill and Patti Sue Inhofer
2020 -2021 In the Footsteps of St Joseph – Awarded to Mandy (Inhofer) Johnson
Read more about these award Here (link coming)
---
BOXES OF JOY – November 2020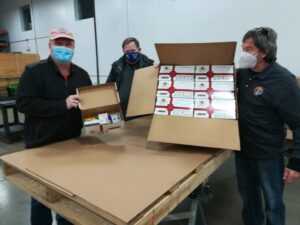 COATS FOR KIDS – December 2020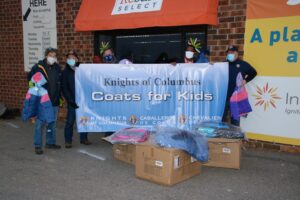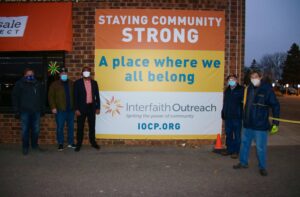 ROMESCHOOLED
THIS EVENT HAD TO BE CANCELLED DUE TO PANDEMIC MANDATES.  STAY TUNED – IT WILL BE RESCHEDULED!
A SEMINARIAN'S ADVENTURES IN THE ETERNAL CITY
December 3rd, 5:30-8 PM, VFW Post 5903, Hamel
Join us for a fun evening with Fr. Colin Jones, Associate Pastor Holy Name of Jesus in Medina, as he shows us what it's like for a seminarian to study for the priesthood at the Pontifical North American College in Rome. Father will take us on a personal tour of the school and the surrounding areas.  The evening will start with Holy Mass celebrated by Father at the Church of St Anne (200 Hamel Rd).  A reception (free hors d'oeuvres & cash bar) and the presentation will follow at the VFW.
All are welcome; especially men and women who wish to know more about the Knights of Columbus and the Auxiliary.
RSVP by December 1st to kofc@hnoj.org or 763-479-1168 (Bill Swing).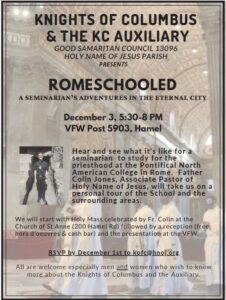 ---
WANTED:   COUNCIL REPORTER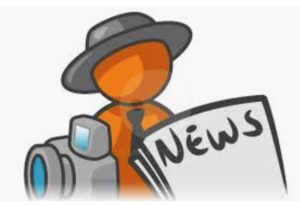 Looking for a "Council Reporter" to help keep this page updated with pictures and short descriptions of Council activities. 
 If interested or if questions, please email kofc@hnoj.org.
---
Churches of Rome
February 27, 2020
A pictorial tour of Rome's most special churches with Greg Pulles, author of SACRED PLACES REDISCOVERING THE CHURCHES OF ROME
Over 50 people attended this very successful event in the Good Samaritan Center at HNOJ.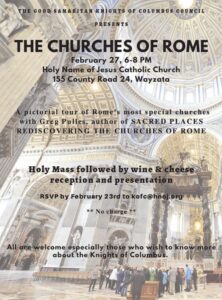 2020 Free Throw Championships
---
2020 Local Council Competition
Our Council teamed up with the Wayzata Council in conduction their local competitions together on Saturday January 18th 2020 at the Ave Maria Academy in Maple Grove.  Here's a shot of the winners (all were winners)!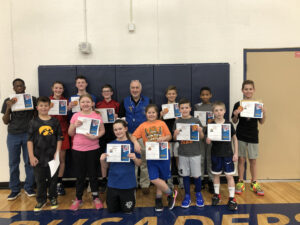 2020 District 53 Competition
The local winners went on to the District Championship held on February 4th 2020 at the Good Shepherd School Gym in Golden Valley – hosted by the Good Shepherd KC Council.  Here's a picture of those winners!   Congratulations to  all!!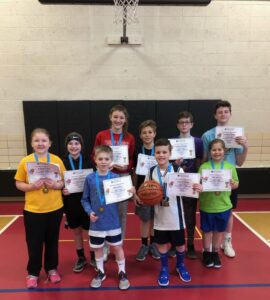 2020 Region 8 Competition
Two of the District winners then went on to compete at the Regional Competition held on February 15 at St Vincent De Paul School Gym in Brooklyn Park.
2020 State Competition
The 2020 State Free Throw Contest scheduled for March 28 in St Cloud had to be cancelled due to the pandemic.    We all felt fortunate that the local, district and regional competitions were able to take place.